June 15, 2023
Posted by:

Muhammad Shehzad

Category:

RBS News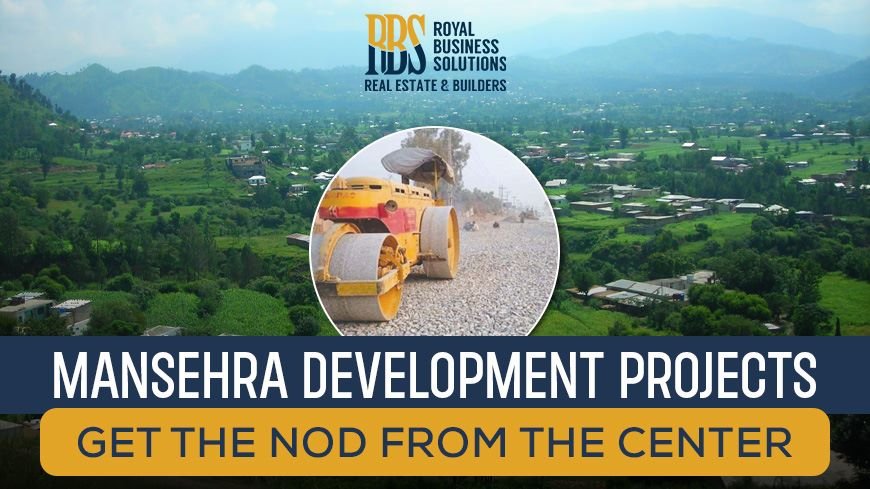 According to reports published on June 14, the federal government has provided funding for seven development projects in Mansehra. According to MNA Muhammad Sajjad Awan, the government has approved funding for the Mansehra projects that Prime Minister Shehbaz Sharif inaugurated during his visit there last year. The news about mansehra-development projects get the nod from the center is fantastic.
Information on funds approved for projects in Mansehra
The government has set aside a budget of PKR 1.6 billion for the construction of an airport in Mansehra. This budget is also allocated for establishing a Basic Aerodrome facility.
The government has allocated a budget of PKR 4.72 billion for the construction of the 27-kilometer-long Mansehra-Muzaffarabad Motorway. Furthermore, foreign funding will facilitate the completion of this motorway. This infrastructure project will pave the way for prosperity and development in both KPK and AJK.
Moreover, the development of the Tanawal interchange on the Hazara Motorway in Potha village has received approval for PKR 0.5 billion. Tanawal Interchange's request for proposal was issued by National Highway Authority.
In order to enhance communication and transportation in the area, authorities have allocated PKR 0.56 billion. They have allocated this budget for the construction of a tunnel connecting the Khaki neighborhood of Mansehra with Oghi town.
Read: DHA Quetta Soon To break Earth for Firber Optic Network cable 
The authorities have granted an allocation of PKR 1.7 billion to enhance academic and infrastructural facilities at Hazara University. Moreover, Investors can avail affordable and secure investment opportunities by visiting Hawks Melbourne.
Furthermore, the budget for the Mansehra Water Supply Scheme is PKR 0.4 billion.
The authorities have approved a budget of PKR 7.69 billion . This budget is allocated to connect the 220 KV grid station in the Mansehra district with the 765 KV grid station.
Moreover, these initiatives represent large government investments meant to promote growth and development in the Mansehra district and its surrounding areas.
For further updates on 'mansehra-development projects get the nod from the center', stay tuned to RBS real estate and builders.