May 12, 2023
Posted by:

Muhammad Shehzad

Category:

Blogs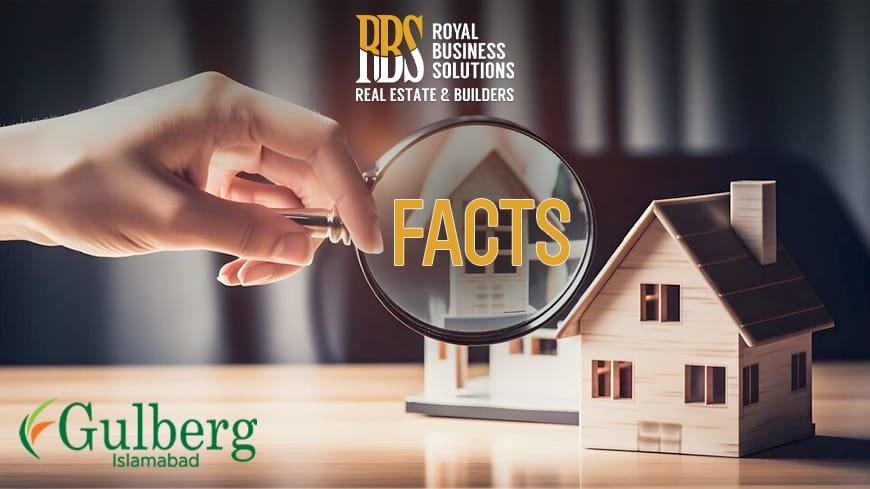 Gulberg Green Islamabad is one of the most cutting-edge and contemporary business and residential communities. The Intelligence Bureau Employees Cooperative Housing Scheme (IBECHS),  established it as its largest housing project. Gulberg Greens' organized and cutting-edge infrastructure in Islamabad truly is a "city inside a city." Gulberg is defined by its serenity, clean environment, wealthy lifestyle, and contemporary-styled residential and commercial structures. It is worthwhile to investigate the quickly growing community of Gulberg. Particularly if you intend to make investments close to Islamabad. Let's discuss the facts you should know about Gulberg Greens Islamabad.
The project, which covers an area of approximately 42,000 Kanal, regard as a city inside a city and includes a variety of features and amenities that make it one of the most desired neighborhoods in the twin cities.
The renowned engineer Mr. Abdul Waheed took charge of the design, development, and planning of the housing society, which was introduced in 2005 by the Intelligence Bureau Employees Cooperative Housing Scheme (IBECHS). Moreover, nearly 80% of the project's size consists of attractively green spaces, making it remarkable for its environmentally friendly design. As a result, Gulberg Islamabad is one of the area's most peaceful and serene areas.
Read more about Gulberg Greens Islamabad.
Important Facts You Should Know About Gulberg Greens Islamabad
Here are some important facts that you should know about Gulberg Greens Islamabad.
Islamabad's corporate sector's future center
There are already predictions that Gulberg Greens may soon become the corporate center of Islamabad. And since major firms like Telenor, Tera Data, Wi-Tribe, iGate Technologies, Ciklum, and Zigron Inc. have already relocated their offices to Gulberg, we are unable to dispute this fact. Moreover, there is a section of Gulberg Greens exclusively create for business and corporate sectors. For corporate offices, business suites, malls, and other commercial projects, the region divides into Business Park, Business Square, Civic Centre, D-Markaz, and Blue Area.
Prime Location
Gulberg Islamabad enjoys a superb location on the major Islamabad Motorway, nestled at the intersection of Zones 4 and 5 of the Islamabad Capital Territory. In addition to having a useful, signal-free subway to the motorway, it is also conveniently located near well-known locations including Koral Town, Aabpara Market, T-Chowk, and Bahria Town Islamabad.
Additionally, the benefits of this dwelling plan don't end there, yet. The enclaves of Gulberg Residencia, Gulberg Greens, and Gulberg Commercials, are all connected by the 220-foot-wide Gulberg Motorway. It offers a variety of properties for sale, including both residential as well as commercial choices. Nova City Islamabad is also located at a prime location.
It's not surprising that Gulberg Islamabad has drawn interest from domestic and foreign buyers looking for great returns on investment given its rapid expansion and broad scope. Moreover, property values anticipate surging as the project draws to a close, making this the ideal opportunity to make an investment in this developing area.
Ecofriendly Environment
Like the rest of Islamabad, Gulberg is very green. Gulberg's infrastructure is imaginatively built and attractively developed, and it was surrounded by a lush plantation. Moreover, there are many trees, and their profound presence helps to keep the air fresh and pure.
World Class Amenities
The housing society also offers a wide range of services to meet the requirements of its tenants. The area is ideal for families to enjoy the great outdoors because it has parks, playgrounds, and jogging trails.
The demands of sports fans are also met by a number of sports facilities, including a cricket pitch, a football pitch, and a gymnasium. Additionally, Gulberg Islamabad has a large selection of dining and shopping alternatives, including a variety of eateries, cafes, and retail stores. Further, a sizable mall with a variety of upscale brands and shops is also present nearby.
Gulberg Islamabad has several hospitals and clinics to meet the medical needs of its population in terms of healthcare. These consist of a pharmacy, dentist offices, and a general hospital. In addition, the housing society contains a number of educational facilities. Facilities include schools and colleges that serve the needs of the residents in terms of education. Moreover, for families with young children, it is the perfect location.
One of the most sought-after areas in the twin cities is Gulberg Islamabad. It is a master-planned community that provides a variety of features and amenities. Further, this housing society gives residents the ideal fusion of urban luxury and sustainable living. From its ultramodern residential enclave to its range of recreational and educational amenities.  Lahore Smart City also offers all these amenities at cost-effective rates.