Introduction
The Mall of Gujar Khan is a cutting-edge megamall currently under construction in the Gujar Khan neighborhood of Rawalpindi. It is a well-conceived location intended to give a one-stop solution for all the requirements necessary for the inhabitants. This innovative real estate development project is progressing by ensuring that quality and on-time delivery will be met. It is not simply a location for shopping; instead, it is an all-inclusive package that caters to your every need while maintaining a sophisticated and luxurious atmosphere. A front-line development will lead to the establishment of brand-new construction best practices for builders and developers.
The Mall of Gujar Khan is a commercial-purpose shopping center that spans an expansive area of 5 Kanal and caters to all the retail requirements of the patrons and guests. The fact that this project has been so successful in such a short amount of time may be attributed to its appealing qualities, which include price, location, and convenience. The Mall is a solution for commercial operations that is both cost-effective and efficient thanks to the use of current technology, which is reflected in both the design and development of the Mall.

Subscribe to RBS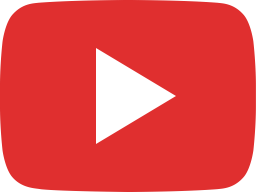 Mall of Gujar Khan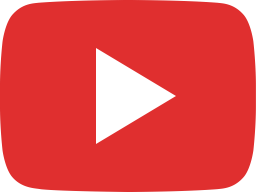 Mall of Gujar Khan | Best investment Opportunity in Gujar Khan | Mall of Gujar Khan | RBS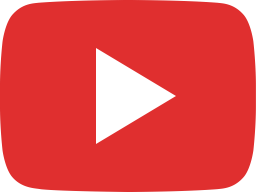 Mall of Gujar Khan | Shops, Offices and Food Court | Investment Opportunities in Gujar Khan | RBS

Master Plan
This project will provide residents of Gujjar Khan with access to upscale retail and dining options. The Mall of Gujjar Khan has a diverse assortment of real estate options, each set up uniquely. The master plan for the Mall of Gujjar Khan is intended to provide a one-of-a-kind retail environment for its customers. As well as this project is an excellent illustration of a business enterprise with the primary objective of delivering innovative commercial services to the residents of Gujjar Khan City. Visitors to the Mall have the convenience of being able to shop, dine, and enjoy themselves all under the same roof.
Mall of Gujar Khan's Floor Plan
The Mall of Gujar Khan will comprise the Following floors;
Location
The Mall of Gujar Khan's prime location is the main thing enticing the investors. The Mall of Gujar Khan is a unique project within Gujar Khan City, located precisely on G.T. Road to provide "one stop for all requirements." This vast Mall is the beating heart of Gujar Khan, a neighborhood where you may soak up a distinct vibe while hearing chronological echoes that harken back to the exquisite antique genre and the perfect, limpid details of modern art. At this fantastic location, there is nothing of importance that you could overlook.
Accessibility:
The Mall of Gujar Khan is a commercial development that is not difficult to reach due to the diverse accessibility options. You may get to it via any of the following approaches:
Located on Route 5 of the National Highway System
A distance of about 7 minutes by car from the Railway Station
About 6 minutes by car from the Government Degree College
A distance of about 6 minutes by car from the Training Technical Institute
As well as A distance of about 5 minutes by car from the Tehsil Headquarters Hospital
Nearby Location
Shoppers will find the Mall of Gujar Khan in conjunction with the several landmarks in the neighborhood:
Government Degree College
Government Training Technical Institute
Tehsil Headquarters Hospital Gujjar Khan
Gujjar Khan Railway Station
Owners And Developers
Mall of Gujar Khan is a project undertaken by RBS Real Estate and Builders. Additionally, AXIS Design & Build Pvt. Ltd. is the company responsible for the Mall's development. The developers are pretty proficient in the job they do independently. While Zoom Engineers provide services to AXIS Design & Build Pvt., some of their previous projects include the Construction of Nafeh Tower (King Mall), Center of Advance Studies UAFF Faisalabad, and Comsats University Islamabad. Likewise, the Mall of Gujar Khan is currently being built by a team of enthusiastic developers under AXIS Design & Build supervision.
NOC (No Objection Certificate)
Since you know that the NOC possesses superior value, there must be a thorough look at anything that might affect the project's credibility. The concerned development authorities in Gujar Khan have given a "No Objection Certificate" (NOC) to the Mall of Gujar Khan, which means that they do not have any objections to the Mall's construction. However, the Mall's owners and developers are proficient in the issues at par. The sanctioned and lawful initiatives are more likely to be successful and finished by the specified date. Investors feel safe putting their money into the Mall of Gujar Khan because of the official authorization of approval from the relevant regional authorities.
Amenities And Facilities Under ONE ROOF:
The Mall of Gujar Khan has up-to-date services and conveniences at prices that benefit one's wallet. The amenities are standard fare in any high-end shopping center of the modern era, which may be classified as a current project.
The following is a list of the amenities in the Mall of Gujar Khan project:
The mall is taking into mind the water needs of the inhabitants. Water reservoirs will store considerable water for communities' daily consumption. Inside the Mall, water filtration systems will provide clean drinking water.
The property developers have accommodated all of the inhabitants' requirements, including those of an economic and commercial nature. Because of this, Mall will provide a comprehensive business district under one roof. By shopping there, all of the residents' mercantile needs may meet inside the Mall.
A Mall needs a feeling of safety for its customers. A gated neighborhood offers an added layer of protection. Thanks to CCTV cameras and other monitoring equipment, people enjoy perfect safety. A perimeter wall and impenetrable security system will surround the Mall to ensure its safety.
Mall of Gujar Khan is home to several different brand outlets.
This alluring shopping center is home to many aesthetically pleasing and generously proportioned stores. These retail establishments are going to open very soon, and they will stock both regional and global names. This section reveals information on many apparel brands, cosmetics, footwear, furniture, and other equipment. To see further branded projects, please go here.
Jewelry is just as important as dresses and shoes in wedding preparations. Gold jewelry is so vital to the Mall of Gujar Khan that it has its level. You will now receive the same high quality that previously required trips to neighboring provinces at more manageable rates. It is splendid that the Mall of Gujar Khan is access to national and international standards of excellence right in your backyard. Is there anything more soothing than knowing you can get everything you need in one convenient location? Plus, it's of the highest quality conceivable. The entire second level of the Mall of Gujar Khan is a gold cave for the resident of Gujar Khan.
RBS Real estate builders is committed to establishing a bond of trust and transparency with our clients, so we recommend contacting us for more information regarding the latest documentation requirements. There are also residential and commercial plots available in other developments such as Lahore Smart City, Gulberg Greens Islamabad, and Nova City Islamabad.
Consuming food is an essential component of successful mall shopping. This shopping center has a diverse selection of both traditional Indian and international cuisine so that you may satisfy your cravings for a beautiful supper. In addition to that, international fast-food chain restaurants will also be functional here.
There is a suitable arrangement for the enjoyment of children and adults within this project's scope, which is another appealing aspect. This shopping center will have a diverse selection of rides, such as playhouses, high-adrenaline rides, arcade games, and many more.
Retailers such as Department Stores and Supermarkets
In addition, you should consider making this shopping center your first option when looking for a place to get your groceries. In addition, the well-known Cash & Carry Stores will provide you with all the goods sold in supermarkets and department stores under a single roof.
Furthermore, this enticing property also has a Diagnostic Center in its roster of amenities. Therefore, this clinic will provide medical facilities with a very high grade.
Car Parking (Valet Parking)
The Mall of Gujar Khan will offer a car-parking facility to ease its customers and the shoppers who will bring their foot towards this Mall. Furthermore, the parking area will be inward the basement.