October 4, 2019
Posted by:

Muhammad Shehzad

Category:

RBS News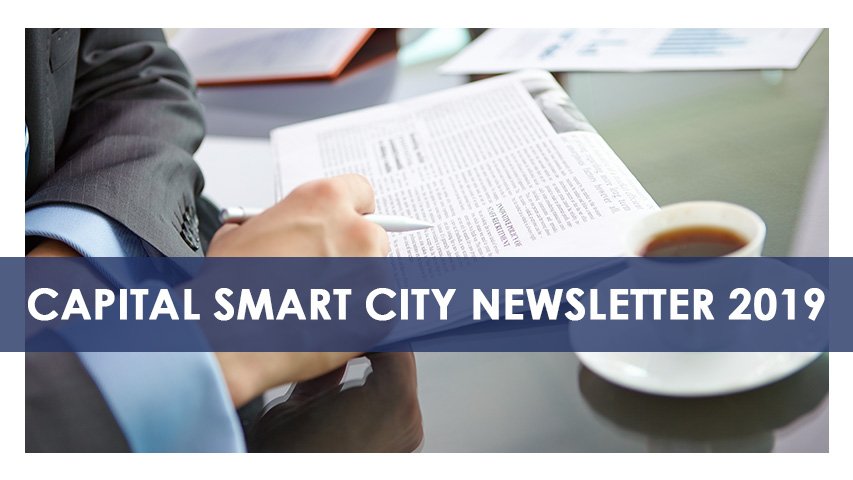 Capital Smart City is a mega futuristic project. It is introducing the idea of Smart City in Pakistan. Be it commercial venture or residential destination, Capital Smart City built with a vision develop a project that serves as a long-term solution for all the advance problems. Capital Smart City Newsletter 2019 highlighted the overall development updates done till now.
In order to convert this idea in to reality, development work is going on at efficient pace. More than 400 heavy machinery with massive workforce indulged in development of this mega project.
Being the platinum sales partner of Capital Smart City, we present complete timeline of important events from June-2018 till September-2019.
8th July, 2019: Team of Surbana Jurong visited Capital Smart City
Master Planner, Surabana Jurong MD with his team visited the site of Capital Smart City on 8th July, 2019. The guests briefed about the major developmental updates.
28th June, 2019: Open House Seminar- Italy
An open-house seminar was conducted in Bologna, Italy. Hundreds of investor and real estate dealers attended this event. The seminar throws light upon the importance of Real estate, particularly of Capital Smart City in Pakistan.
22-23rd June, 2019: Launch of Smart Homes by Trivelles
Trivelles international, UK-based firm, launched Smart Homes in Capital Smart City. They are pioneer in introducing home-automated technology if Pakistan.
Read More : Smart Villas Islamabad
20th June, 2019: Cracknell visited Capital Smart City
Project Manager of Cracknell, personally visited the site to get insights. Team visited Capital Hills site to check the progress.
2nd May, 2019: Launch of Executive Block
In such a lavish and mega event, executive block was launched. Furthermore, development progress overview also shown. Several participants from diverse field of life attended the event. Keen interest shown by the participant in this project.
Read More : Executive Block Launched In Capital Smart City
19th April, 2019: Mr. Ian James visited FDHL Head Office in Islamabad
Former Welsh footballer, Mr. Ian Rush visited FDHL Head Office. The idea for bringing Rush Foundation and Liverpool Academy at Capital Smart City was discussed.
11th April, 2019: ICAP Seminar on women Empowerment
Capital Smart City sponsored the event. It organized by Institute of Chartered Accountants of Pakistan. The main aim was to highlight women empowerment.
5th April, 2019: Capital Smart City presented at Jang Dream Home Expo, Islamabad
At Pak-China Friendship Center, Islamabad, Capital Smart City 3D model presented. The dream Home Expo attended by several government officials. Visitors along with investors showed keen interest in this project.
26th March, 2019: Presentation of Capital Hills Master Plan
Capital Hills Master Plan presented in a conference held at Dubai. All the officials of FDHL, Cracknell, Surbana Jurong, Troon Golf and several other attened this event.
Read More : Capital Hills
26-28th March, 2019: CSC at International Property Show
Capital Smart City presented at International Property Show in Dubai.
15th March, 2019: Capital Smart City Polo Club 2019
Capital Smart City Polo Club held at Lahore. Several government official appeared in the final match.
10th December, 2018: MovenPick signed MOU
MovenPick signed MOU with smart properties. It settled the path to manage MOvenPick Hotel at Capital Smart City
Read More : Movenpick to manage hotels and residences in Pakistan's first smart city
9th September, 2018: IPPA Awards sponsorship
Capital Smart City sponsored IPPA Awards at London.
18th July, 2018: Cracknell signed MOU
Cracknell signed MOU with Smart Properties. Cracknel appointed as a master planner for capital hills.
18th July, 2018: Harradine signed MOU
Harradine signed MOU with Smart Properties. Harradine appointed for the development of Harradine Golf.
Read mOre : Harradine Golf designs new course for major development project in Pakistan
Future Plans
Capital Smart City Newsletter 2019 also mention the future plans. From now onward, developers have shifted their efforts and energies to develop Golf Club. It will feature 18-hole, Par 72, hills style golf course. Also, golf academy and practice putting green will be developed.
Enjoying the rolling rides of hills, a driving range will also be presented in Golf Club. Utilizing the unique terrain and landscape of Islamabad, it will be pioneer in introducing any such project in Islamabad. This project envisions to provide the haven for golf-lovers in such an alluring and tempting location.