December 4, 2018
Posted by:

Muhammad Shehzad

Category:

RBS News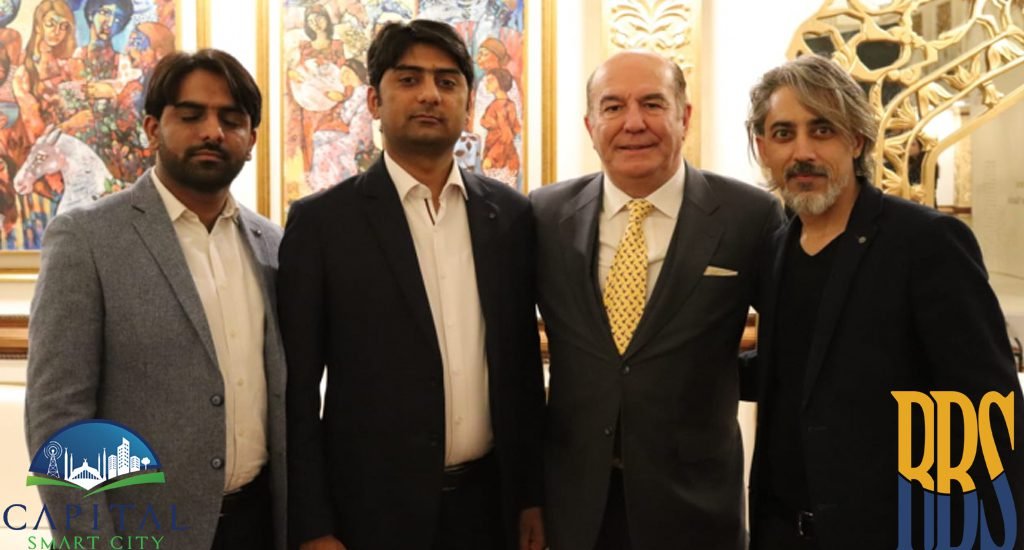 Harradine golf:
Recently, Harradine golf & FDHL have signed an agreement. Harradine golf will be designing the architecture of a 18 Put Hole Golf Course in the Pakistan's first ever Eco-friendly Grade – 8 housing society Capital Smart City . The work is expected to start in June 2019.
Peter Harradine is Chief Architect of Harradine golf. He born in 1945 in Berne, Switzerland. He continues a family tradition that dates back to 1920. This represents the third generation of golf course architects. He has personally designed and coo-designed over 180 golf courses in Europe, Africa, Middle East & Asia as well. His projects varies from at sea level in arid, hot, rocky & salty conditions, to equally ecologically sensitive courses in the plains and up to alpine sites on altitudes of 1850 Meters.
The signing ceremony took place in UAE on 18th July 2018. Peter Harradine recently visited the CSCI site and was very excited to work on this project. He expressed his view about Capital Smart City Islamabad as "Absolutely Fantastic, its unique I've never worked on a site like this and I am very, very happy to be here."
Harradine' team is going to work on the most beautiful and equally challenging sites at Capital Smart City Islamabad. According to Harradine Golf, small valleys and rugged terrain provide a design challenge for course. He estimated that the site for course has up to 30 meters of elevation change.. He added that the zoning of the clubhouse, real estate and other amenities and facilities will have to contend with the extreme variations in the topography as well as the demand for as much real estate as possible.
Read More : Latest News And Development Updates Of Capital Smart City
Besides, the course will be the center of attention of a brand-new city. It will be marketed to both Pakistani's and Pakistani expatriates. The work also includes the location of the clubhouse and zoning of the real estate and internal roads. Harradine will also design a driving range, putting green and golf academy area. The construction of the course is expected to be complete by the end of 2019.
Adeel Riaz, Chief Executive Officer of RBS, and Aqeel Riaz, Managing Director, meet with Chief Development officer, Luis Fernandez Reyes and Peter Harradine, CEO of Harradine Golf. Here are some pictures of the event!!!!