March 23, 2020
Posted by:

Muhammad Shehzad

Categories:

Blogs, RBS News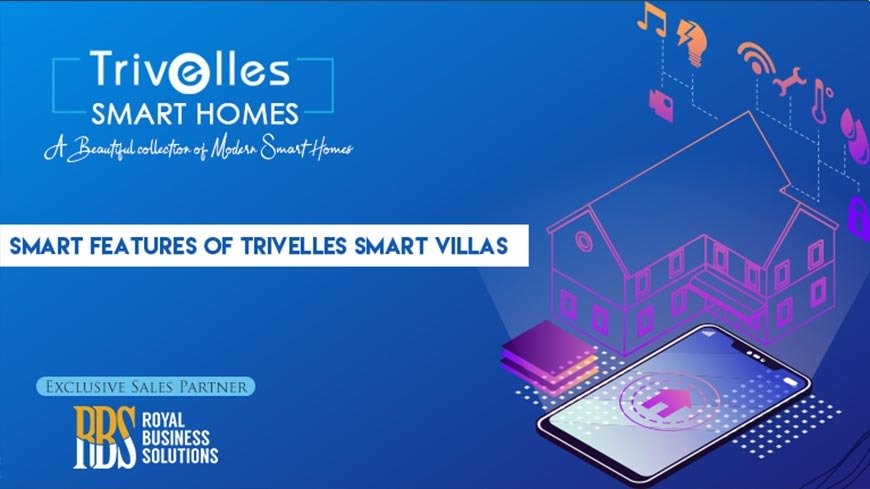 Smart Features of Trivelles Smart Villas
Smart Features of Trivelles Smart Villas : Trivelles Smart Villas are certainly breakthrough innovation in Real Estate. It is the first ever smart homes to be introduced in Pakistan. These are ideally new generation of villas offering home automation on entire basis. These villas allow you to immerse themselves in comfort & luxury with bespoke home automation, accessible from anywhere in the world.
In this blog we will discuss the smart features of Trivelles Smart Villas
Smart Switch: Control the operation of lights and home appliances through smart mobile remotely
Temperature & Humidity Sensor: Keep a check on the temperature of your home. Moreover, adjust it through Smart Device
Automated Door Lock: Control the lock system of your doors through smart phone while sitting at your workplace or anywhere.
Carbon Mono-oxide Sensor: Through advance Gas Sensors, get a prior warning and alarms of gas leakage. Moreover, it will automatically turn off the supply
Smart Doors and Smart Windows: To guarantee the maximum security, doors and windows equipped with sensors. In case of any intrusion, get a warning alert on your smart phone.
Magic Box: Regulate all your appliances through smart phone. Put an end to individual remote controls.
Remote Access: You can have a control of your home electronics and appliances through your own smart devices.
Smart CCTV Cameras: Whole indoor and outdoor of your home is secured via smart CCTV cameras. Have an eye at your house from anywhere in the world.
Smart Mirror: Touch sensitive large mirror in your bathroom will allow you to have access to your smart device like phone, tablet or laptop, it would be directly connected to your device.
Centralized Cooling & Heating System: It will use water reservoir on the roof for cooling and heating.
Other than these, Smart windows and doors have Water Leak Sensors that will close automatically if it rains. Moreover, Automated Curtain Rail System allows you to open and close the blinds and curtains through your smart phone and it can be made automatically function at fixed time.