October 21, 2023
Posted by:

Muhammad Shehzad

Category:

RBS News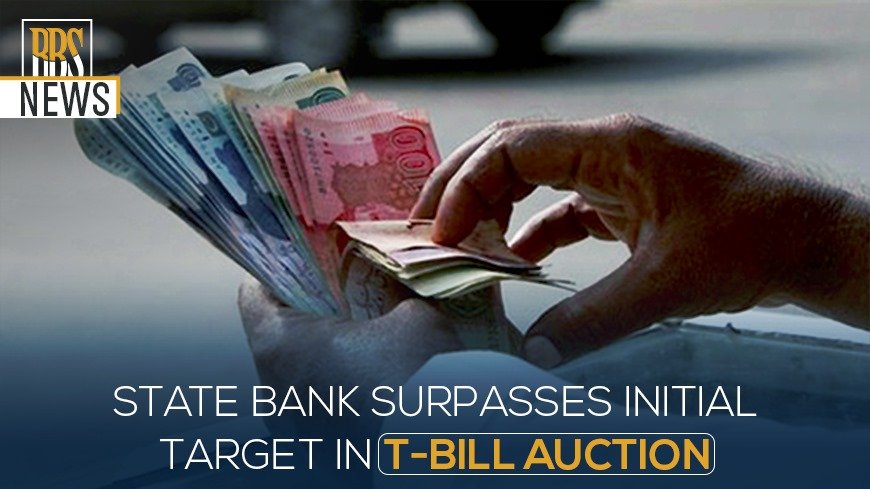 According to press reports on October 18, the State Bank of Pakistan (SBP) said that the government successfully raised PKR 1,092 billion versus an initial target of PKR 900 billion, with a maturity of PKR 783 billion in T- Bills.
In the most recent Treasury Bills (T-Bills) auction held on Wednesday, the State Bank of Pakistan (SBP) announced a noteworthy reduction in the cut-off yields, accompanied by a significant oversubscription.
Read: World Bank Urges FBR To Update The Valuation Tables Of Immovable Properties
Official data indicates that the cut-off yield for the 3-month Bills decreased by 30 basis points (bps) to 22.2000%. Likewise, the 6-month Bills saw a considerable decline of 45 bps in their cut-off yield, settling at 22.3999%. As for the 12-month Bills, the cut-off yield dropped by 44 bps to reach 22.4000%.
Additionally, in the competitive auction, the government successfully obtained PKR 39 billion for the three-month T-Bills. PKR 12 billion for the six-month Treasury Bills, and a substantial PKR 882 billion for the twelve-month T-Bills.
Read: Despite Soaring Electricity Bills, Citizens Rush To File Tax Returns
A more detailed examination of the official data reveals that the government additionally garnered PKR 159 billion from non-competitive bids, resulting in a total auction collection of PKR 1,092 billion.
Stay tuned with RBS for more updates.