October 9, 2023
Posted by:

Muhammad Afzaal

Category:

RBS News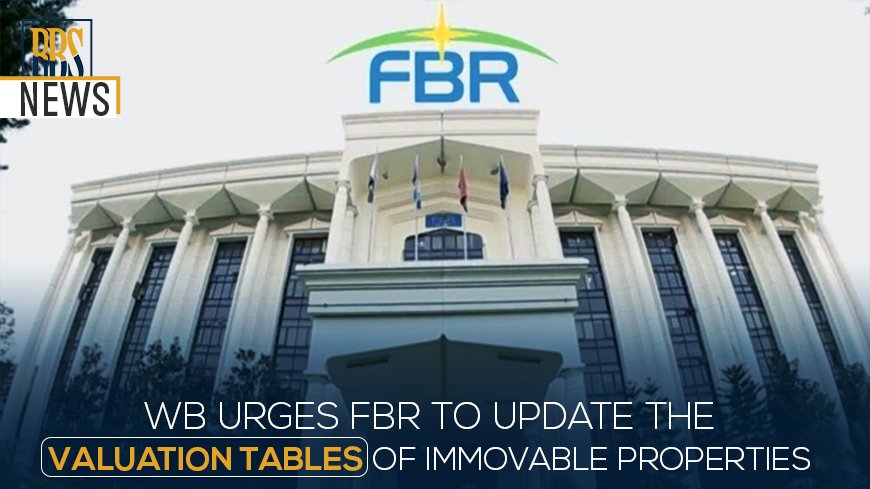 According to the news report on October 4, the World Bank (WB) has called upon the Federal Board of Revenue (FBR) to publish revised valuation tables for immovable properties throughout the nation.
According to the details provided, a forthcoming meeting is scheduled between members of the WB and FBR. The financial institution is encouraging Pakistan to broaden its tax base and enhance its audit capabilities. It also implements real-time monitoring for point-of-sale system integration as part of the PRR program funded by the WB.
Read: World Bank Recommends Increasing Taxes On Property And Agriculture Sectors
The Pakistan Raises Revenue (PRR) Project is likely to have a total cost of USD 1.6 billion, with an expected completion date of December 2024. The FBR aims to implement the PRRP to enhance Information and Communication Technology (ICT) infrastructure nationwide. Moreover, the primary goal of this initiative is to support sustainable growth in domestic revenue. This revenue expands the tax base and facilitates compliance.
Additionally, the FBR intends to publish revised valuations for immovable properties within the coming 1 to 2 months. It notes that the authority initiated the process of enhancing property valuation tables across the nation with provincial authorities.
Read: FBR Exceeds First Quarter Tax Collection Target, Extends Filing Deadline
Furthermore, the meeting will cover updates on the single returns portal for provincial general sales tax (GST) authorities as part of the GST harmonization agenda. As part of the WB-funded program, the FBR has completed the Stakeholder Engagement Plan (SEP) to actively involve stakeholders.
For further details, check out RBS.