September 27, 2023
Posted by:

Muhammad Afzaal

Category:

RBS News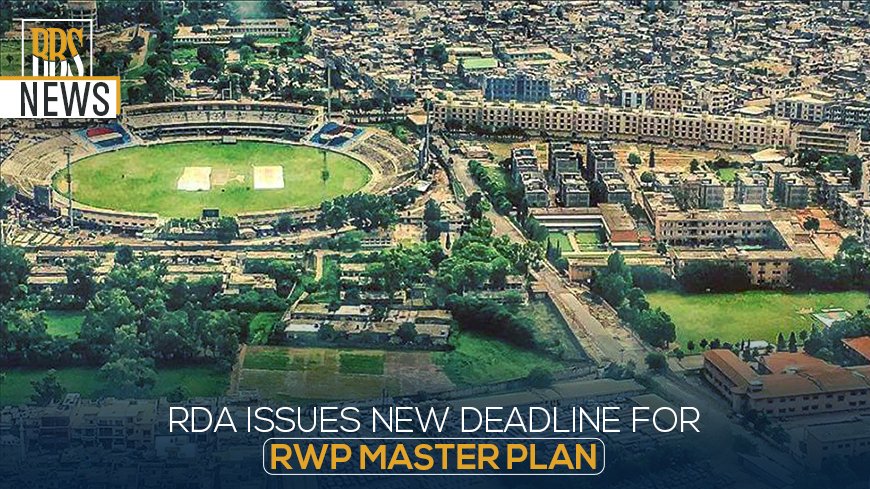 According to a news report dated September 16, the Rawalpindi Development Authority (RDA) issues a deadline for Mott Macdonald Pakistan (MMP), the consultant, to complete the master plan for the garrison city.
As per the specifics, during a meeting led by Commissioner Rawalpindi Liaquat Ali Chattha, the governing body granted an extension until December 31 to the consultant and ratified the regulations for the 2023 master plan/regional development plan.
The meeting concurred with the Capital Development Authority (CDA) in its decision to physically process housing schemes and commercial buildings located within the Islamabad Capital Territory (ICT) as identified by the Survey of Pakistan.
Read: RDA Begins Investigation Of 405 Illegal Housing Schemes In Rawalpindi
It's worth mentioning that MMP initiated work on the project titled "Regional Development Plan for District Rawalpindi and Peri-Urban Structure Plans for Tehsils of Rawalpindi District (excluding Rawalpindi Tehsil)" after securing the contract on December 16, 2020. The consultancy agreement, valued at approximately PKR 50 million, initially stipulated a completion timeframe of 12 months.
While the project experienced a brief pause due to uncertainty regarding the RDA's jurisdiction. It formulates these plans in local government domains, all issues have been resolved. All local governments have received instructions to finalize their master plans before the end of the year.
Read: RDA Steps Up Its Operations To Clamp Down On Illegal Commercial Construction
Local residents and businesses have expressed optimism about the new deadline. It is hoping that the extended timeframe will allow for a more thoughtful and efficient implementation of the Master Plan. They stress the importance of a well-planned urban environment. It caters to the needs of the population while preserving the city's unique identity and heritage.
Final Decision
In conclusion, the RDA issues to set a new deadline for the Rawalpindi Master Plan demonstrates a commitment to careful planning and comprehensive urban development. The city eagerly anticipates the successful execution of the Master Plan. It is expected to pave the way for a vibrant and sustainable future for Rawalpindi.
Visit RBS Real Estate and Builders for further details.