November 11, 2023
Posted by:

Muhammad Afzaal

Category:

RBS News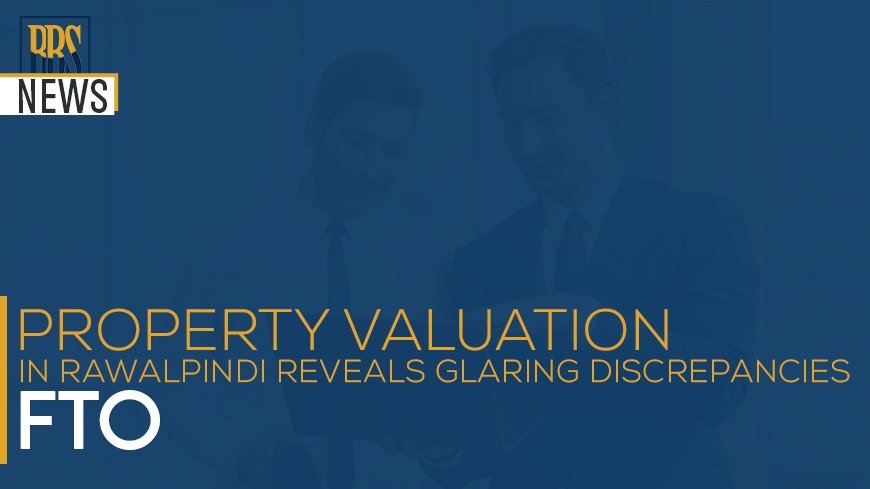 The Federal Tax Ombudsman (FTO) has revealed significant inconsistencies in property valuation tables in Rawalpindi, giving rise to doubts about the precision of property assessments within the city, according to reports on October 25.
An independent inquiry led by the Federal Tax Ombudsman (FTO) has brought to light significant issues regarding valuation rates. The omission of crucial localities cast doubt on the equity and transparency of property transactions.
Read: CDWP Approves Several Development Projects To Stimulate Foreign Investment
FTO Conducted thorough Assessment of Property Valuation
In a recent disclosure, the FTO conducted a thorough assessment of property valuation practices in Rawalpindi, revealing conspicuous disparities in valuation rates. The FTO's scrutiny specifically targeted the valuation tables and market analysis conducted by the Federal Board of Revenue (FBR). This particular concern was the property valuations in Rawalpindi, as stipulated in Statutory Regulatory Order (SRO) 1734(1) dated September 13, 2022.
The investigation unveiled the exclusion of several vital areas within Rawalpindi from the valuation tables. Notably, areas such as the core of Rawalpindi city, including Raja Bazaar, Asghar Mall, and Sadiqabad. Also the Pirwadhai, along with residential and commercial districts, were omitting from the valuation process. These omissions also extended to agricultural lands, rural regions, and various tehsils in the district.
Moreover, variations identified in the assessment of various property categories, including retail spaces and land parcels. The FBR neglected to consider the distinctive attributes of certain regions, such as Askari housing societies, where apartment complexes predominate.
Read: CDA Intends To Include A Five-Star Hotel Plot In Its Upcoming Auction
This disclosure has given rise to concerns regarding the FBR's diligence in aligning with publicly accessible market rates and the absence of a standardized valuation methodology. The FTO has underscored the necessity for corrective actions to rectify these disparities. This establishes an equitable and transparent property valuation system in Rawalpindi.
Stay tuned with RBS for further details.