November 6, 2023
Posted by:

Muhammad Afzaal

Category:

RBS News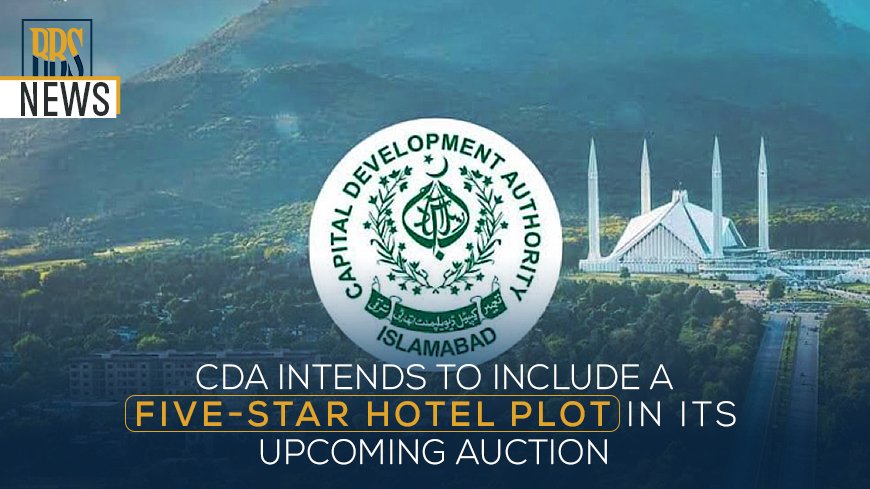 According to a news report on November 2, the Capital Development Authority plans to hold a new auction, with a particular emphasis on commercial plots. This auction will feature a significant four-acre parcel designated for a potential five-star hotel.
In accordance with the information provided, the CDA successfully sold nine commercial plots, two residential plots, and 14 half-marla plots during the last auction. This resulted in a total revenue of PKR 12.9 billion. On Wednesday, CDA Chairman Anwarul Haq led a meeting in the CDA conference room.
Read: CDA Plans To Establish A Festival Square In F-9 Park
In this meeting, the estate wing received instructions to compile a list of currently accessible commercial plots. The availability of approximately 50 commercial plots of various sizes. A decision reached to narrow down the selection and auction a maximum of 25 plots.
One of the key points addressed during the meeting the potential sale of a prime four-acre parcel of land situated in close proximity to the Marriot Hotel. This place was intended for the development of a five-star hotel. This particular plot's strategic location adds significant value to it.
Also Read: CDA Auction Day 3, Small Commercial Plots Witness High Demand
However, it's important to note that the CDA needs government authorization to proceed with the sale. As a result of the discussions in the meeting, the participants agreed to pursue this matter with the federal government actively. Once the necessary approval obtained, the CDA intends to conduct an auction for the hotel plot in the coming month.
Visit RBS for further details.