November 1, 2023
Posted by:

Muhammad Afzaal

Category:

RBS News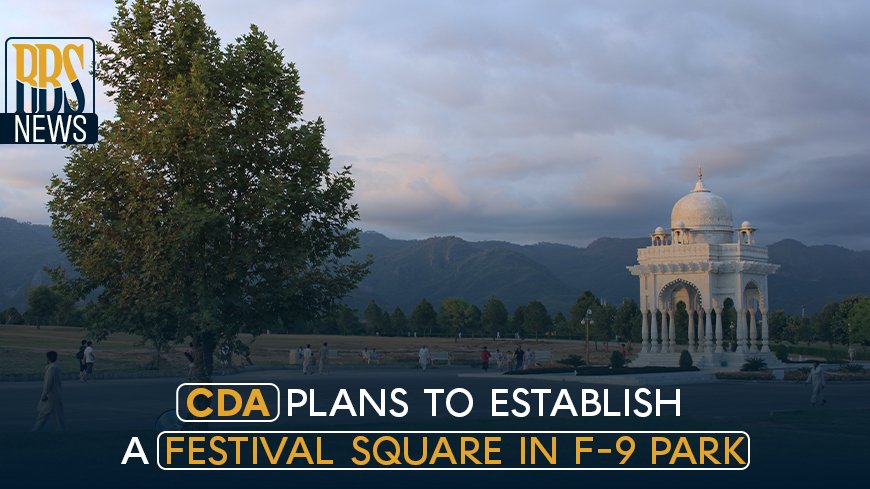 According to a news article published in the leading newspaper on October 30, the Capital Development Authority (CDA) intends to create a Festival Square within the F-9 Park.
According to the news source, this development is aimed at not only offering food options but also creating a platform. These platforms are specially for folk musicians and street artists to provide entertainment for the residents of the national capital.
Read: CDA 4-Day Auction Ends Garnering PKR 12.9 Bn
Furthermore, the CDA has extended an invitation to established food brands and companies to submit their applications for participation in the Festival Square by November 1. These applications can sent to the official @CDAthecapital social media handle.
The Festival Square envisioned to encompass various food trucks, street performers, folk musicians, and stalls showcasing handicrafts. The CDA has specified that it will give priority to applications from brands with a minimum of five years of experience in the industry.
The authority has allocated specific quotas for stall placement in the Festival Square, which include 40% for men, 55% for women, and 5% for transgender individuals. The overarching objective is to enhance the recreational opportunities available within the expansive 750-acre F-9 Park. It also aims to transform it into a model park for the city.
Read: CDA Discloses Information Regarding Land Ownership Recovered From Unauthorized Owners
Under the leadership of CDA Chairman Captain Anwar ul Haq, there are plans to enhance the park's infrastructure. This enhancement encompasses an improved lighting system, particularly along jogging and walking tracks, children's play areas, and other significant areas. Additionally, an increased security presence is in the works. Along with the addition of extra guards to guarantee a safe and secure environment for those visiting the park.
Visit RBS for further news and updates.