October 16, 2023
Posted by:

Muhammad Afzaal

Category:

RBS News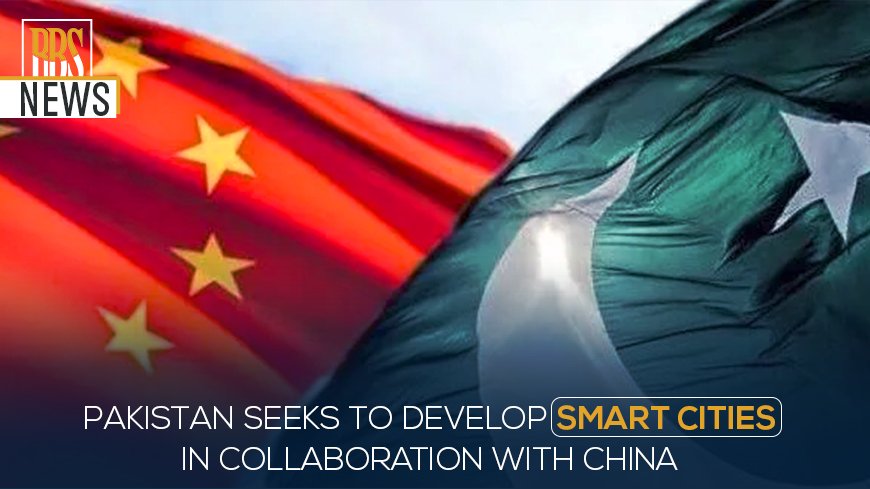 According to the latest updates, a delegation from Pakistan, headed by Mr. Faisal Saleem, a PTI Senator, and Mr. Muhammad Imran Masood, a member of the Pakistani Board of Investment (BOI), visited Beijing with the purpose of exploring collaboration opportunities with Anlu International Technology Company (Beijing Anlu) to advance smart cities initiatives.
During their meeting with representatives from Anlu International Technology Company (Beijing Anlu), the Pakistani delegation engaged in in-depth conversations regarding strategies and potential developments for constructing smart cities.
Read: CM Of Punjab Visits China's Ningxia Province To Increase Collaboration In The Development Sector
Beijing Anlu has been the pioneer of the worldwide expansion of smart city technologies and has made significant contributions to the Belt and Road Initiative (BRI). It has also played a crucial role in aiding more than 30 regions and countries in their efforts to implement smart city initiatives. Mr. Liu Quanjun, Chairman of Beijing Anlu, expressed the company's strong commitment to advancing the development of smart cities in Pakistan.
Moreover, he emphasized the company's prior involvement in major projects in Pakistan. He cited them as valuable experiences that provided insights into specific challenges and requirements within the domain of smart cities. These projects include:
Peshawar BRT Project
Lahore Safe City Project
PTI Senator Appreciation on Pakistan's Ongoing Efforts
The PTI Senator conveyed appreciation to Beijing Anlu for its backing in Pakistan's ongoing efforts towards informatization. However, he warmly extended an invitation to other Chinese companies to engage in partnerships aimed at establishing secure cities, intelligent campuses, and advanced transportation networks throughout Pakistan.
Read: Government Plans To Impose A Wealth Tax On Moveable Assets
In order to further the agenda of smart cities, which promotes vital industry-university-research collaboration, Mr. Faisal expressed eagerness to facilitate connections between Pakistani universities and Beijing Anlu.
Additionally, the involved parties engaged in a comprehensive discussion, addressing current challenges and proposing corresponding solutions. It is anticipated that this exchange of ideas and insights could lead to a fruitful and stronger collaboration in the dynamic field of smart city development. This collaboration holds the promise of significantly enhancing the quality of life for the residents of Pakistan. It also ultimately enhances the bond between the two nations.
Check out RBS for more updates.