October 30, 2023
Posted by:

Muhammad Shehzad

Category:

RBS News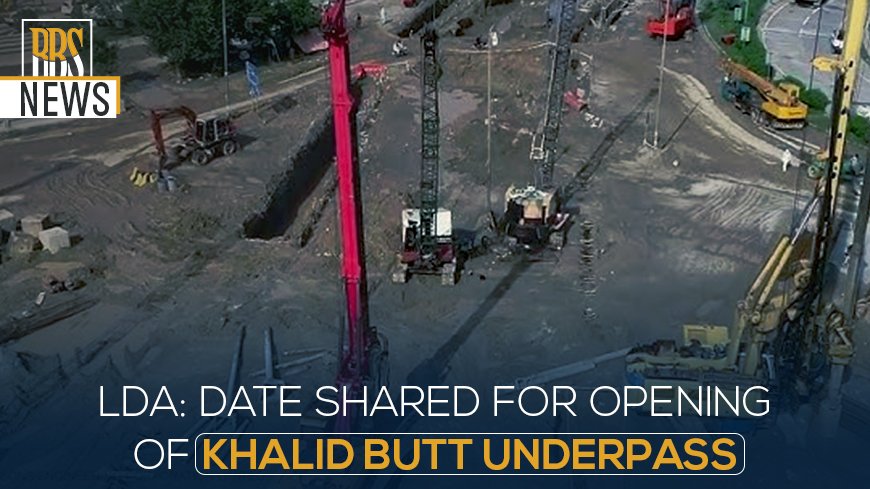 The Khalid Butt Underpass (Cavalry Ground) is set to be opened to traffic as part of an initiative to reduce traffic congestion and enhance connectivity in Lahore, according to the news report on 19 October.
As per the details, the construction of the Khalid Butt Underpass has seen significant progress in recent months, and it scheduled to accessible to the public on November 5.
Read: LDA Reduces The Processing Time Of Overseas Pakistanis' Applications
The Khalid Butt Underpass project finished, along with the Ghora Chowk flyover. The travelers can look forward to an uninterrupted route from Cantonment to Gulberg, Kalma Chowk, and back. It results in time and energy savings for commuters and a reduction in traffic congestion.
Officials from the engineering department have recently reassured the Caretaker Chief Minister, Syed Mohsin Raza Naqvi, that the Khalid Butt Underpass and its associated components will be accessible to the public on November 5 and November 30, respectively.
LDA Responsibility for Executing this Project
The news source has reported that the Lahore Development Authority (LDA), the agency responsible for executing the project. This project has expedited the progress of the Khalid Butt Underpass. LDA Project Director Haroon Saifi has confirmed that the underpass will be open for traffic by November 5. Concurrently, the supplementary elements like ground roads, slip roads, and beautification will be finalized by November 30, a full ten days ahead of the deadline.
It's important to highlight that the Khalid Butt Underpass comprises four lanes, with two lanes on each side. It covers a total length of 540 meters and a width of 15.8 meters. Additionally, the project includes enhancements to ground-level road networks. This project uses the potential to make a significant contribution to reducing carbon emissions.
Read: RUDA Steps Up To Tackle Smog, Transforms Lahore's Landscape
Furthermore, the Ghora Chowk project, located at the intersection of Masood Anwari Road and Walton Road, anticipated to finish by December 10. This undertaking will effectively address traffic congestion concerns and ensure a seamless flow for approximately 180,000 vehicles daily. Although it currently experiences congestion up to Khalid Butt Chowk.
As an integral component of the Signal-Free Corridor stretching from Kalma Chowk to Walton Road, two underpasses have successfully finalized at Centre Point and Firdaus Market. However, the project's design oriented towards maintaining a speed of 40 kilometers per hour. It also facilitates a seamless and uninterrupted traffic flow, and it includes two U-turns for added convenience.
Stay tuned with RBS for further updates.