August 5, 2023
Posted by:

Muhammad Shehzad

Category:

Blogs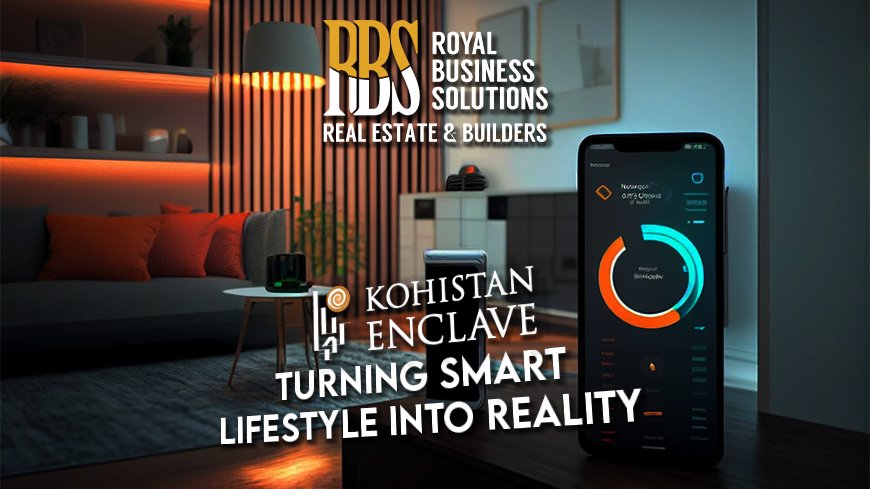 Kohistan Enclave is a real estate housing society,  seeing an increase in investments since it promises its citizens a modern, technologically enhanced way of life. This residential area offers peace and a good standard of living according to its classic infrastructure.
Modern amenities of the highest standard are provided with modern facilities and town planning, promising residents a first-rate and cutting-edge lifestyle.
Kohistan Enclave traces its origin to 2012 and continues to expand into an established population of thousands of people. The distinctive USP of Kohistan Enclave is comparable to Blue World City Islamabad.
Developer and Owner
The Chairman of Developers Pakistan Enclave is Mr. Malik Adeel. Kohistan Builders & Developers, a reputable company with a track record of successful real estate projects:
Hamza Tower
D Tower  (Srinagar Highway Islamabad)
Eighteen Islamabad
Kohistan Tower
Midway Centrum
City Center
Kohistan Enclave: A Smart Lifestyle
This housing project is the emergence of the highest standard provided with modern facilities and town planning, promising residents a first-rate and cutting-edge lifestyle.
Kohistan Enclave Smart Home Integration:
Modern smart home technologies are included in every home, giving access to a variety of features including lighting, temperature, security, and more. Experience the comfort of a house that simply adjusts to your tastes.
Lush Green Landscapes: 
The enclave retains nature's beauty in every aspect. Immerse yourself in the tranquility and soul-soothing effects of luxurious greenery. The perfectly constructed grounds make the ideal setting for relaxed travels or introspective moments.
Safety and Security: 
The most advanced form of security is provided by Kohistan Enclave to provide the highest level of safety in any living environment.
Efficient Mobility:
The city is planned to provide convenient transit options as the Kohistan Enclave encourages an environmentally friendly lifestyle with a focus on sustainability.
Economic prospects:
The growth of office buildings and commercial enterprises within Kohistan Enclave creates a large number of job prospects for the local population.
Investment Potential: 
The property values in KE are anticipated to rise as the development phase continues and demand increases, providing excellent investment prospects for buyers.
Read: Kohistan Enclave Is The Best Investment Opportunity In Wah. Find Out Why!
Pre-Master Plans
The housing development will provide a range of residential options according to their different features and sizes. This will enable residents to select the ideal place for their requirements and financial standing.
Residential  Plots
Numerous residential plots are available in the neighborhood areas, providing an excellent chance for healthy living and great residential investments. Compared to other investment options, real estate investments have a lower risk rating and can serve as an inflation insurance plan.
2 Marla
2 Marla
5 Marla
8 Marla
Kohistan Enclave Commercial Plots:
For those interested in commercial ventures, the available commercial plots provide an ideal space and environment to generate substantial monetary gains and benefits.
Read: How Does A Kohistan Enclave Society Work? Exploring The Exciting World Of Urban Innovation
Kohistan Enclave Facilities and Amenities
In order to provide a smart city experience, Kohistan Enclave uses cutting-edge technologies for the development of transportation, energy management, and security. These developmental processes improve the overall standard of living for its citizens. Kohistan Enclave differs from other housing schemes due to this innovative strategy.
Following are the amenities and facilities provided by the Kohistan Enclave Wah:
Kohistan Enclave Commercial Districts:
Acknowledge the convenience of adjacent commercial areas, making it convenient for locals to access restaurants, shopping, and other amenities.
Schools: 
Access to world-class educational facilities is provided by the schools in KE, creating an ideal setting for your children's academic journey.
Hospitals: 
The community's access to emergency medical care and healthcare services is ensured by the presence of known hospitals.
Banks:
Managing your financial demands becomes simple and effective when banks are nearby.
Community Center:
Build relationships and interact with neighbors at the comfortable community center to promote a sense of community and friendship.
Trafalgar Square:
Take advantage of the vibrant vibe of Trafalgar Square, a center for social gatherings and community events.
Fitness Facilities:
KE places a high priority on your health with its fitness and wellness facilities. Utilize well-equipped sports facilities, jogging trails, and fitness centers to stay active.
Mini Golf:
At the mini golf course located within the enclave, perfect your swing and enjoy some spare time.
Entertainment Zone:
Chill and have fun in the amusement area, which offers a variety of social events and entertainment prospects.
Dining Options:
The enclave is set up to meet all of your needs. You won't have to travel very far to fulfill your daily needs or indulge in gastronomic delights as there are dining and retail alternatives close by. Furthermore, these convenient options provide you with the ease and accessibility you require in your day-to-day activities.
Essential Utilities:
Due to the sophisticated technology that effectively manages these resources, residents can count on the constant availability of water, gas, and power.
Conclusion
Kohistan Enclave is leading the development. With over 12 years of professional experience, the company is dedicated to providing exceptional living experiences to its regarded residents.
Kohistan enclave payment plan is a great investment option that you should check out.
Kohistan Enclave's administrators have gone to significant efforts to provide both modern comforts and essentials to boost the quality of life for its citizens. Today is the ideal moment to reserve the land of Kohistan Enclave, with residential and commercial plots available for easy payment.