August 3, 2023
Posted by:

Muhammad Shehzad

Category:

Blogs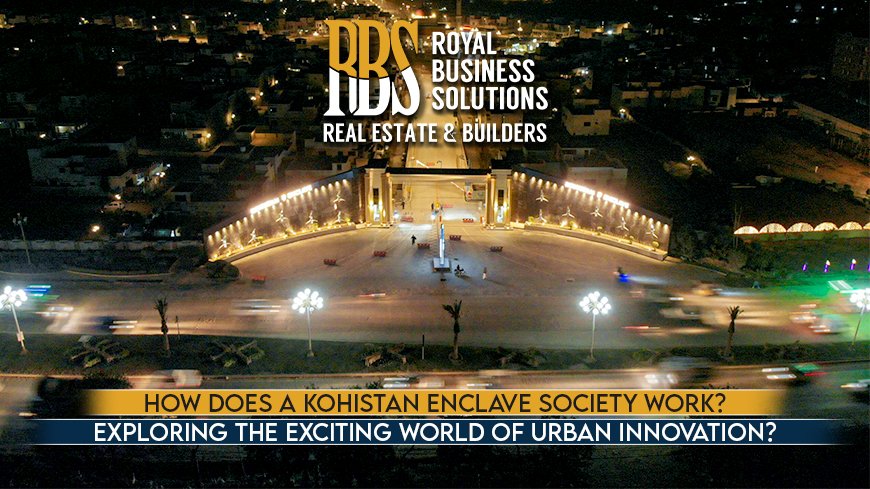 Kohistan Enclave is one of the best housing societies that offers different investment opportunities to everyone interested to live in that region. Kohistan Enclave is a well-known place in the heart of a breathtaking landscape. Additionally, it provides a unique standard for their residents for their healthier and more sustainable lives. In real estate projects, this housing authority provides unique standards to optimize their availability criteria.
Kohistan Enclave Developer
The Kohistan Builders and Developers, with their extensive experience, are well-equipped to efficiently initialize and expertly manage the overall development of KE Wah. Moreover, Mr. Malik Adeel is the owner of Kohistan Enclave Wah. Additionally, the real estate developers team is on duty to provide every single piece of information about their ongoing projects.
Make sure to check out the Kohistan Enclave 3.2 smart block if you are looking to invest in an Islamabad City.
The names of the developer's landmark projects:
Zarkoon Heights
Eighteen City Center
Royalson Hotel
KBD Tower
How Does a Kohistan Enclave Society Works?
Kohistan Enclave is a creative urban development project that ensures to implementation of smart technologies for the luxurious living of their residents. Moreover, the development strategies of this scheme Wah depend on the construction work of their newly launched projects. To reach the progress analysis the developers focus to fulfill the basic amenities of Wah.
The following prime principles guide us in how KE Society works:
Location Accessibility
Location wise Kohistan Enclave enjoys a prime spot on the G.T Road near Wah Cantt. It is located approximately 50 KM from Zero-Point Islamabad. Its strategic location provides excellent connectivity to major areas of Rawalpindi and Islamabad.
Vicinity
Wah Cantt
Main G.T Road
Taxila
New City Housing
Islamabad City
Rawalpindi
Faisal Hills
Motorway M-1
Tarnol
Multi Orchard
Read: Guide On How You Can Invest In Kohistan Enclave In 2023?
Developing Infrastructure
In real estate, the development infrastructure is a significant aspect that ensures the rapid growth and development of their projects. It focuses on numerous facilities such as roads, public transportation, electricity, water supply, and sewage systems.
Amenities and Facilities
The enclave's serene and contemporary ambiance makes it an ideal choice for those seeking a tranquil yet sophisticated living experience. In addition to its tranquil setting, Kohistan Enclave Wah boasts an impressive array of amenities that cater to the diverse needs of its residents.
Gated Community: The whole enclave structure is kept as a gated community to accomplish a comprehensive security approach.
Educational Institutes: It offers access to top-quality institutes for the academic growth of children.
Commercial Area: To fulfill the needs of the residents, Kohistan Enclave provides shopping, dining, and other services.
Hospitals: It offers immediate healthcare facilities nearby for the community.
Banks: It provides the banking facility to overcome the financial need of the residents.
Sports Complex: It facilitates various recreational activities and amusement options including swimming pools, cricket ground, mini golf, gyms, and much more. Kohistan Enclave is NOC approved housing scheme that ensures a secure and trustworthy residential investment.
Kohistan Enclave: A Master-Planned Society
A Real Estate Residential offers a lifestyle that promises a luxury and ideal lifestyle to live similar to New City Paradise. This society currently comprises two phases: Phase-1 and Extension-2.
In addition, this authority provides you with the best opportunity to invest in various houses and plots. However, they are providing a wide range of plots variance.
Residential Plots
Commercial Plots
Executive Blocks
Overseas Blocks
Kohistan Enclave Housing Authority lists a range of residential plots in the following sizes:
5 Marla
2 Marla
8 Marla
18 Marla
36 Marla
Kohistan Enclave offers commercial plots in the following sizes:
Exploring the exciting world of urban innovation
Kohistan Enclave is a thriving hub of urban innovation where progress meets the possibility of advanced technology. Exploring the exciting world of urban innovation, it plays a significant role in a seamless blend of modern urban developments.
In this blog post, we'll experience the captivating features of Kohistan Enclave as an urban innovation.
Sustainable Architecture: The KE is a model of sustainable architecture due to its facilities like a harvesting system, green spaces, and much more.
Smart Technology: This scheme is an innovator in smart city solutions embraced by technology advancements.
Vibrant Community: This enclave provides vibrant community spaces including community centers, public places, and gathering areas to engage their residents.
Connectivity and Accessibility: The community has excellent access to major transportation hubs allowing their residents to travel effortlessly.
Conclusion
Kohistan Enclave continues to work by collaborating with private sector enterprises for rapid progress in development analysis. In addition to the impressive amenities and investment opportunities, the developers of this project Wah also prioritize the preservation of its landscape and biodiversity.
This enclave is a perfect example of the future of urban living, where sustainability and creativity are to build a vibrant and peaceful project scheme. It welcomes everyone to experience the wonders of urban innovation and looks forward to a bright future.
For further detailed information, we invite you to visit our official website. Here, you can explore a comprehensive array of insights, elaborating on the features, amenities, and unique offerings of this enclave.