December 18, 2019
Posted by:

Muhammad Shehzad

Categories:

Blogs, RBS News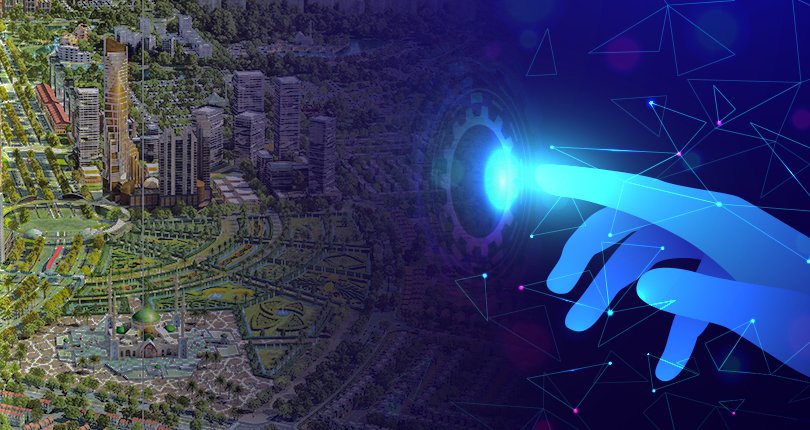 Why invest In Capital Smart City?
Capital Smart City Islamabad is top on list of successful residential projects all over the Pakistan. Undoubtedly, this venture is a lucrative opportunity for the individuals who want to double their investments. Furthermore, this project has potential to offer best returns in no time. The right time to invest in Capital Smart City is now.
If you are still curious to know why should invest in Capital Smart City, here we have discussed the most relevant and authentic factors. These will help you in making wise decision timely.
Unmatchable Profit
Capital Smart City offer the highest rate of profit till now. For future seekers, it is best option to invest in Capital Smart City Islamabad. For instance, 5 Marla residential plot in Capital Smart City offered for Rs. 1,700,000 in 2017. Afterwards, the price of 5 Marla residential plot further increased in different time intervals to following amounts Rs. 1,800,000 ® Rs. 1,950,000® Rs. 2,100,000. For now the price of this particular plot is Rs. 2,415,000.
Thus, in short time span of 2 years the price elevated up to Rs. 715,000. It is a huge profit margin for any investor.  Keep in mind, this increase is witnessed during a time of dull or dump market. Moreover, the increase is also made on the purchase of Raw Land. The development work was limited to ground breaking and leveling before. As whole site is made of terrains and hilly area. In a nut shell, Capital Smart City investment guarantees you the huge paybacks. You will never regret your decision for investing in this particular project
Developers Profile
Eminent names of Real Estate industry involved in this project.  Lets discuss each of them individually.
Habib Rafiq (Pvt.) Limited
Habib Rafiq (Pvt.) Limited or HRL is the main developer firm of this remarkable project. It has sound background in construction and building zone. With all-rounder team, HRL is utilizing modern day technology to complete this project in record time. Know more about HRL here.
Future Developments Holdings (PVt.) Limited
Future Developments Holdings (PVt.) Limited or FDHL is the main owner of Capital Smart City. It is known for developing sustainable communities. Furthermore, in every single project of FDHL, luxurious features are present in its core. Get insight details about FDHL in this blog.
Surbana Jurong
Surbana Jurong (SJ) is the master planner of Capital Smart City. in true sense, it is the Master Plan of Capital Smart City  that makes it stand apart from others. This firm has proudly designed more than 15 smart cities of the world. It has competency in planning communities that offer one-stop solution in for advance and sustainable communities. You can find more details about SJ in this blog.
Legal Status
The legal status of Capital Smart City was quite suspicious in past few months However, on September 26, Capital Smart City NOC granted by Rawalpindi Development Authority (RDA). It stands on 45th number in the list of RDA's Approved Housing Societies.
To be exact, Capital Smart City is an approved project from RDA.
Prime Location
For any Real Estate investment, location has significant value. Capital Smart City Location is key factor for the success. To be exact, it is located on Motorway M-2. Thallian Interchange only lies 9.2 Km away from it. Location of Capital Smart City has several site connectivity. Below each of them are listed
Lahore-Islamabad M-2
Rawalpindi Ring Road
New Islamabad International Airport
Capital Smart City Dedicated interchange from Motorway
New Islamabad International Airport
Thus, these multiple access-routes to Capital Smart City site further elevates its importance in terms of investment. Furthermore, it also happens to present on eastern route of China Pakistan Eastern Corridor (CPEC).
Development Pace
Capital Smart City Islamabad has very strong development team. The developmental activities are going on at every rapid pace. More than 400 machinery is working on site right now. Meanwhile, massive human force is also deployed on the site.
Till now, the initial stage of development is completed. Ground-leveling is done. The construction of Smart School and Mosque already in process. Meanwhile, balloting of Overseas and Executive Block also going to happen on third week of December.
Above all, the society launched on October 6th, 2019 in a big ceremony is Islamabad. Afterwards, it's launching worldwide now.
International Amenities
Capital Smart City has set the standard of living much high in Pakistan. It is offering those amenities that are never imagined before. With global standard amenities, it has quality infrastructure and services.  Following are the main amenities listed below
14 Lane wide entrance
Themed Park
Automated Traffic Signals
Financial and Commercial Districts
Conclusion
In a conclusion, Capital Smart City Islamabad is the best and most profitable society so far in. In light of above listed factors, this project will be an ideal option for the investors. The market demand is already very higher. So is the price trend. Thus, don't waste your time in thinking. Invest in this excellent project right now to ripe its benefits in full extent.