September 19, 2022
Posted by:

Muhammad Shehzad

Category:

Blogs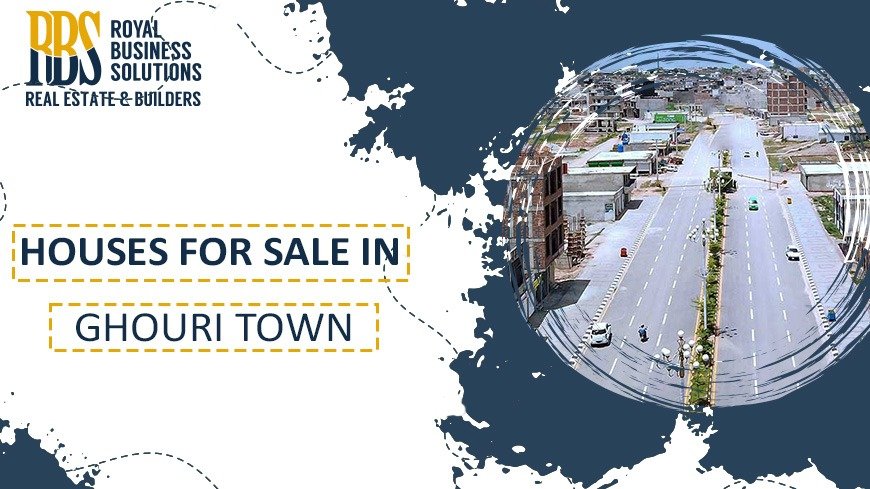 Real estate projects in Islamabad and Rawalpindi are developing. Various legal projects and new projects are in a constant state. Furthermore, it is a new project in Islamabad. Likewise, Ghauri Town is giving a view of modern facilities. Hence, it's developing to give eco-friendly residential plots.
it is located in Islamabad Zone IV and is close to the Benazir Bhutto Hospital. You can also reach they're via Main Lehtar Road (Ghauri Garden Road).
Who are Developers and Constructors?
It is a project of Raja Ali Akbar and Chaudhary Abdur Rehman company. Moreover, the recent project by Ghauri Town Phase 7 development is on the way. They are into making roads, civil engineering, bridges, buildings, piling and soil investigation, and concrete repairs. Furthermore, this is also the list of projects which is done by these developers.
Accessibility Points:
Nearby Benazir International Hospital
Muslim town in the immediate vicinity
Rawalpindi Institute of Cardiology
Koral town
Nearby Landmarks:
it includes some really good landmarks nearby. since this makes investors' and residents' lives easy. Moreover, some of the nearby landmarks are:
New Islamabad Airport
Islamabad City
Rawalpindi City
Comsats University
Burma Town
Dhok Waracha
Gulberg Greens Islamabad
Farash Town
NOC of Ghauri Town:
This is a legal society with a No Objection Certificate (NOC) from the relative authorities. Moreover, the developers know the significance of NOC, therefore, they are sure that they get the NOC from RDA (Rawalpindi Development Authority). Additionally, they are in collaboration with Environment Protection Department to make sure that nature is fully protected. However, many other societies such as Nova City Islamabad is also legal society with a valid NOC.
What is the updated master plan?
The master plan of this society is a plan by the highly able and well-skilled architect. Furthermore, this society will be a blend of tradition and advancement. Hence, world-class infrastructure will be found along with lush green pathways. The goal of developers is to offer people an eco-friendly society. Rates of development work on Phase 7 are on the way so it offers a low price. The houses for sale in Ghauri Town Islamabad are:
Overview
Phase 1-5
Phase 7
Akbar enclave
Rehman Residencia
Tulip
Rose
Phase 8 (Green Gracia)
Phase1-5:
Embellished with all the necessary tools and infrastructure is Phase 1 to 5. First Phases 1-5 are situated on both sides of the main road that passes through it. Furthermore, it has a fully functional commercial market. However, the commercial market offers all the needs and luxuries to the residents. Additionally, it is at 10 minutes from all 5 phases.
Residential plot range for 5 Marla ranges from 45 lac to 55 lac
Residential pot range for 5 Marla costs almost 35 lacs to 50 lacs
Phase -7:
As going along the next phase, it gives a view of contemporary design and the state of the art. However, phase 7 is separated from the other phases. It has its entrance and the gate is designed uniquely. Phase 7 has wide roads. It also has categories of two plots:
Residential plots
Commercial plots
Akbar Enclave:
Akbar enclave is a part of the above Phase -7. It also has wide roads and a lush green environment.
Moreover, it offers residential as well as commercial plots for Houses for sale in Ghauri town:
block A residential plot 5 Marla costs 28 lacs to 32 lacs
a commercial plot is 25 to 28 lacs
Block B residential plot 5 Marla ranges from 28 lacs to 32 lacs
commercial plot for 25 lacs to 28 lacs
Block C and D residential plot for 5 Marla is 27.5 to 31 lacs
Commercial plot for 5 Marla commercial plot is 23 to 26 lacs
Rehman Residencia:
Rehman residencia is a project of Phase-7 Ghauri town. Since it is a more advanced program than phase7. Moreover, it is creative and progressive and has better development plans. In addition, roads are wide and away from the drain. Hence, it makes ideal to purchase a plot due to budget-friendly prices.
Residential plot cost for residential plot 5 Marla is 22 lacs to 23 lacs
The main commercial plot is 17 lacs to 20 lacs
A mini commercial plot is of 13-14 lacs
Tulip Block:
Upon entrance, you can see this breathtaking tulip block. Additionally, it offers commercial and residential plots. So, if you are looking for a house for sale in Ghauri Town near gate 7, this is the best option.
Rose:
Rose is along with the entrance gate of Rehman Residencia. Furthermore, the plots are offered for commercial and residential plots. However, its location is striking as it starts at the Rehman residencia and ends up at the Akbar enclave.
Phase -8
Peacefully at a higher altitude, adjacent to Gulberg Greens is Phase-8. Since it is in the developing and pre-launching stage so prices are low. Furthermore, it is also at a higher elevation as compared to other phases. The view of the greenery makes it serene.
Phase 8 plot size of 10 Marla premium price is 1,200,000 – 1,400,000
1 Kanal plot is available at 2,000,000
What is the development status of Ghauri town?
This society is fully established and possession of plots is accessible. In fact, after the declaration of providing possession, the investor has shown an incredible interest in this society. Moreover, several investors are involved in this society due to its location, development process, developers, and facilities and services. After the structure is complete, this society is foreseen to be the next successful society.
Facilities and Amenities:
This developer of this society's goal is to deliver people the most modern facilities and amenities. Designs and creators made sure that most of the facilities are state of the art. The developers of this society need people to have an up-to-date and complete lifestyle within the society. Thus, they made sure that all the facilities and services are obtainable within the society. Also, the facilities and amenities include:
Eco-friendly Society:
This society aims to offer its investors an eco-friendly yet most modern lifestyle. Moreover, they made certain that the natural beauty of the property is preserved. Multiple societies are developing while taking care of the environment such as Tab City.
Educational Institutes:
Education is a very fundamental right and necessity of every individual. Therefore, it ensures that educational institutes of all levels are existing in this society. As well, these educational institutes are very expert and provide high-quality instruction.
Grand Mosque:
This society also wishes to provide its residents with the availability of a Mosque. Therefore, a Jamia Mosque is available to the residents. Furthermore, this Mosque contains world-class technology and organization.
Health Facilities:
This society ensures its residents that they are given all the necessary health facilities. Besides, these health facilities are equivalent to international standards. However, its significance is manifolds due to the nearby location of Benazir Bhutto International Hospital.
Community Center:
This society also includes a public center. Moreover, social and physical activities are available in this community center. Residents and investors will not only be able to maintain a physically and mentally healthy lifestyle.
Features of Houses for sale in Ghauri Town:
Gated communal
Parks/Pools/Spa
Shopping Malls
Electricity, Gas, and Water supply
24/7 Scrutiny
Underground sewage
Public center
Clinics
Sports Club
Graveyards
Commercial and Business Hub
Kids Arena
Conclusion:
In Conclusion, it is a project which is present near Benazir Bhutto Hospital. Moreover, the structure is complete and ready for possession. However, it is RDA approve society which offers residential as well as commercial projects. Additionally various western style shopping mall and room buildings are in it. Finally, many investors are looking forward to this society due to its unique features, position, facilities, and lifestyle.