September 11, 2023
Posted by:

Muhammad Shehzad

Category:

RBS News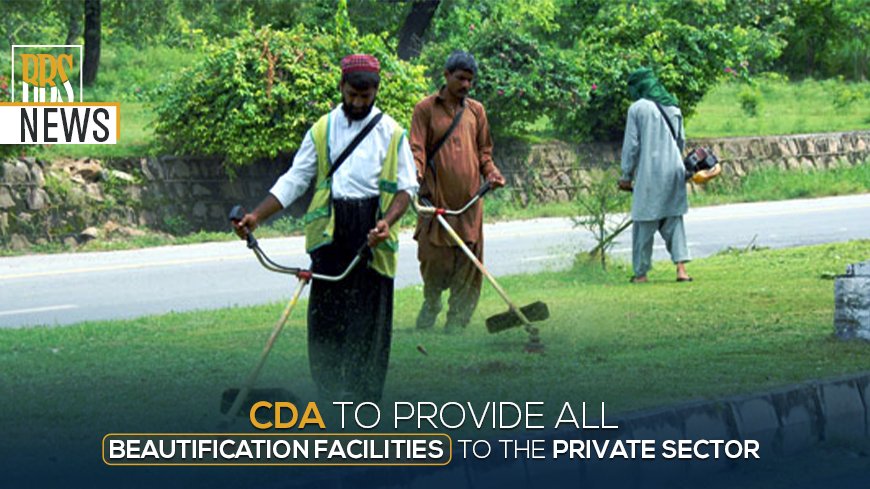 News Announcement
The Capital Development Authority (CDA) Chairman Capt (R) Anwar ul Haq, who is also Islamabad Chief Commissioner, has directed to ensure that the private sector receives adequate support in their efforts to make the federal capital more environmentally sustainable, a new source reported on September 7.
Private Sector Participation
Chairman Capt (R) Anwar ul Haq stressed the importance of private sector involvement in promoting eco-friendly initiatives. He highlighted the positive impact of the private sector's active participation in Islamabad's environmentally conscious activities.
Read: Despite Delays, CDA Announces Its Urban Facelift Plan
CDA and Jazz Collaboration
In a collaborative effort between CDA and Jazz, a tree-planting initiative was launched in the F-6/2 sector. During this endeavor, Jazz employees took part in planting over 2,000 Amaltas trees at the designated location. The plan includes the planting of larger tree varieties that well-suited to the local environment, with the goal of accelerating tree growth.
Environmental Sustainability
CDA and Jazz signify a step forward in enhancing Islamabad's environmental sustainability while also promoting public-private partnerships for the greater good. Meanwhile, Capital Development Authority (CDA) Captain (R) Anwarul Haq Kakar announced the Mesaak Chowk in the federal capital. He announced to launch of a three-day blood donation camp to collect 1000 blood bottles in Argentina Park from September 7th.
Read: CDA Plans To Upgrade Urban Infrastructure And Services
Media Talk
The Chairman of the Alliance during a media talk alongside Argentina Park demanded to declare the Mesaak Square near the GPO in front of the Police Martyrs' Memorial in G-6/2. On the occasion of National Defence and Martyrs Day, he also paid rich tribute to the martyrs. And also on their supreme sacrifices for the motherland.
Conclusion
The City Development Authority's ambitious beautification program is set to transform into a more visually appealing and inviting place to live, work, and visit. With the private sector actively participating in these efforts, the city is poised for a brighter and more vibrant future.
Capital Smart City CDA approved residential project can help you live the luxury lifestyle at an affordable price.