August 23, 2023
Posted by:

Muhammad Shehzad

Category:

RBS News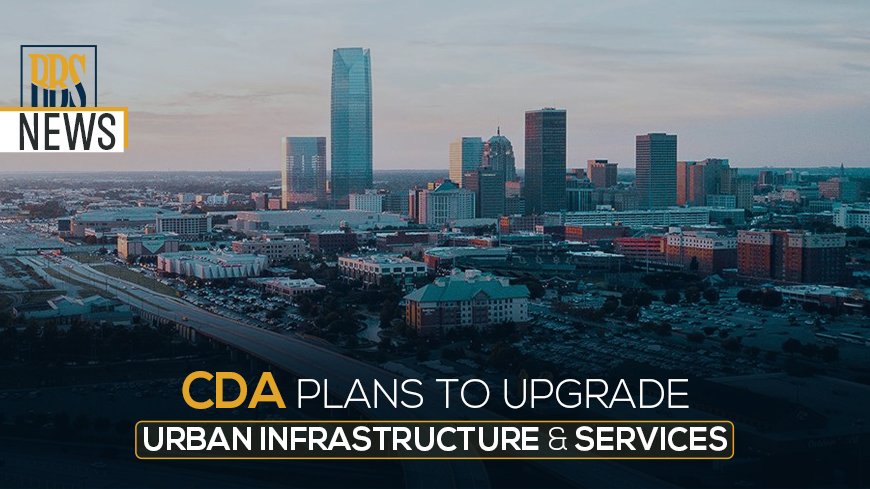 Governments and municipalities frequently take the initiative to upgrade urban services and infrastructure in order to raise resident's quality of life and increase city functionality. These upgrades may include a variety of initiatives and enhancements. Certainly, CDA plans to upgrade urban infrastructure and services.
News Declaration
The Capital Development Authority (CDA) plans is focusing on revitalizing urban amenities and addressing long-neglected infrastructure issues within the federal city, according to news published in the leading newspaper on August 17.
Authority Prioritizing Tasks
As per the details, the authority is prioritizing tasks such as the installation of street lights, road improvements, and resolution of water-related problems in a bid to enhance the well-being of locals.
Read: CDA Uses Geo-Tagging Technology To Identify Unauthorized Structures In Islamabad
CDA Completing Projects
A CDA official spokesperson (whose name was not disclosed) has stated that the civic agency. It dedicates to completing pending development projects in Sectors I, G, H, and D series. These efforts are in line with the directives of CDA Chairman Noorul Amin Mengal, who underscores the significance of facilitating citizens and supporting builders in these sectors.
Focus on Installation
CDA plans for the installation of streetlights holds a pivotal place on the authority's agenda. The authority is diligently working to install streetlights along main roads and within various sectors. Although, theses sectors including I-11, I-10, I-14, I-16, and D-12. This will improve lighting management and enhance safety in these areas. Additionally, the news source mentioned that the installation of streetlights in Sector D-12 will be completed within the next three months.
Read: CDA Marks The Boundary Of The Margalla Hills National Park
Conclusion
In conclusion, the Capital Development Authority's CDA plans to upgrade urban infrastructure and services. It also marks a significant step toward City transformation into a modern and sustainable city. Furthermore, with its focus on public transportation, environmental sustainability, and improved public services. The plan reflects the city's determination to create a better future for its residents.