August 28, 2023
Posted by:

Muhammad Shehzad

Category:

RBS News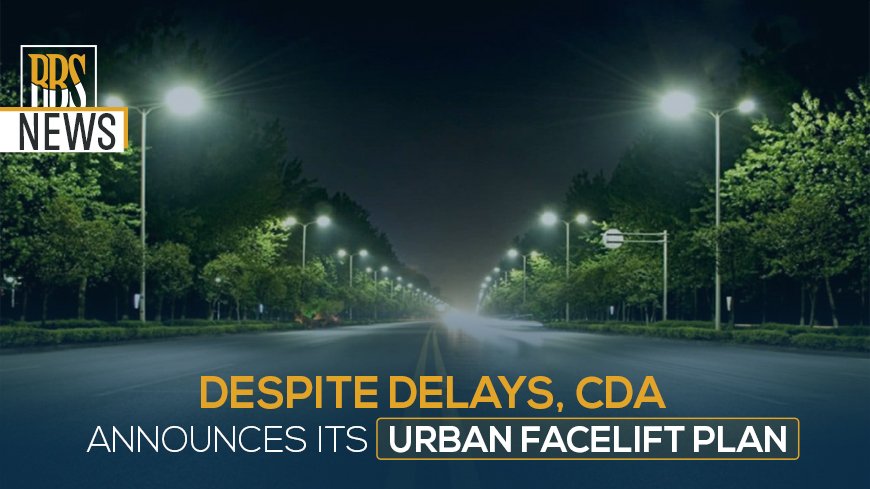 The Capital Development Authority CDA announces its urban facelift plan despite the delays. It is actively working on the Urban Facelift Plan and taking care of the city's deteriorating infrastructure.
Concentration on  Projects
The CDA is concentrating on projects including street light installation, road renovation, and water-related problems. The resolution is in order to guarantee the well-being of city residents.
Moreover, the CDA dedicating to finishing ongoing development projects in sectors I, G, H, and D series, according to a representative for the agency.
Recommendations
These initiatives are in line with the recommendations of CDA Chairman Noor ul Amin Mengal, who stresses the significance of aiding individuals and assisting developers in these fields.
Read: CDA Plans To Upgrade Urban Infrastructure And Services
The CDA has made installing streetlights a top priority, and the organization is making active efforts to build streetlights along major roads and in a number of sectors, including I-11, I-10, I-14, I-16, and D-12.
Efforts
The purpose of this effort is to increase safety and lighting management in these locations. The source said that after a brief delay brought on by legal issues, work on erecting lighting in Sector D-12 has now started again.
According to the specifics, the project had temporarily been put on hold due to legal issues. These issues were raised by the contractor who had initially made a claim.
Read: CDA Uses Geo-Tagging Technology To Identify Unauthorized Structures In Islamabad
Conclusion
The announcement of the CDA urban facelift plan nevertheless represents a significant step forward. Even though there have been delays that have tried the community's patience. The CDA will face additional pressure as the plan enters its implementation phase to fulfill its commitments. Also, it makes sure that the city's transformation benefits all of its citizens without compromising on sustainability and inclusivity.
The success of the plan will probably determine the city's future for years to come. Therefore both residents, companies, and environmentalists take quite an interest in its outcome.