September 30, 2023
Posted by:

Muhammad Afzaal

Category:

RBS News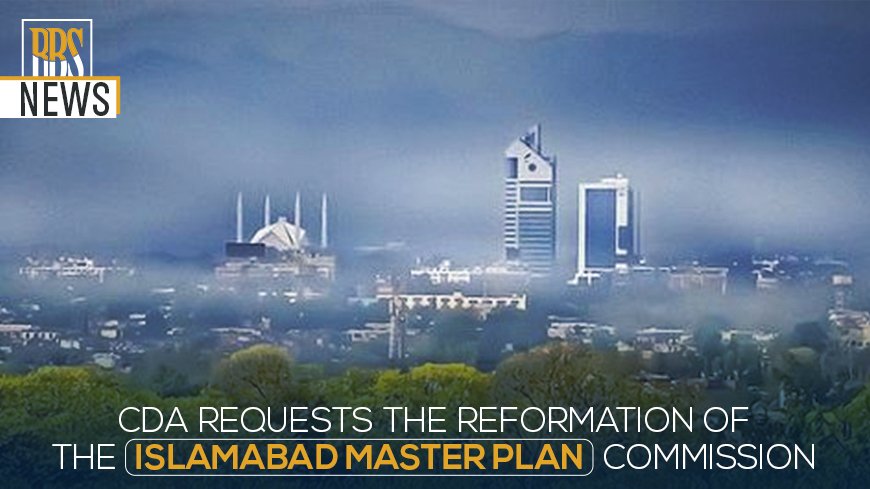 According to a news source on September 26, the CDA  has once more made contact with the federal government to requests reformation for the Islamabad Master Plan Commission.
As per the details, the CDA has presented a summary to the federal cabinet, emphasizing the need for a thorough restructuring of the commission. Capital Development Authority officials have stated that the Master Plan Revision Commission has submitted its initial report. This report includes crucial suggestions related to building regulations and standardization, underscoring its significance in molding the city's future.
Read: CDA Distributed 7,000 Seed Balls In Islamabad As Part Of Its Efficient Afforestation Campaign
To ensure transparency and inclusivity, the CDA intends to involve the public in the planning process through consultations, surveys, and public forums. This will allow citizens to shape the future of the city they reside in. These include voicing their concerns, suggesting improvements, and contributing to the city.
Furthermore, the Capital Development Authority requests to reformation with experienced urban planners, architects, and environmentalists to garner expert insights. It creates a robust master plan that aligns with international best practices while remaining culturally sensitive and contextually relevant.
Read: CDA To Provide All Beautification Facilities To The Private Sector
Following the submission of the initial report, the CDA plans to involve international consultants. These consultants help to assist in revising the master plan. Significantly, this initiative will involve collaboration with the Greek government. It marks a noteworthy international partnership within the domain of urban planning.
It is advisable to check capital smart city approved NOC from CDA in case you want to invest in real estate that will provide profitable returns.