June 20, 2023
Posted by:

Muhammad Shehzad

Category:

RBS News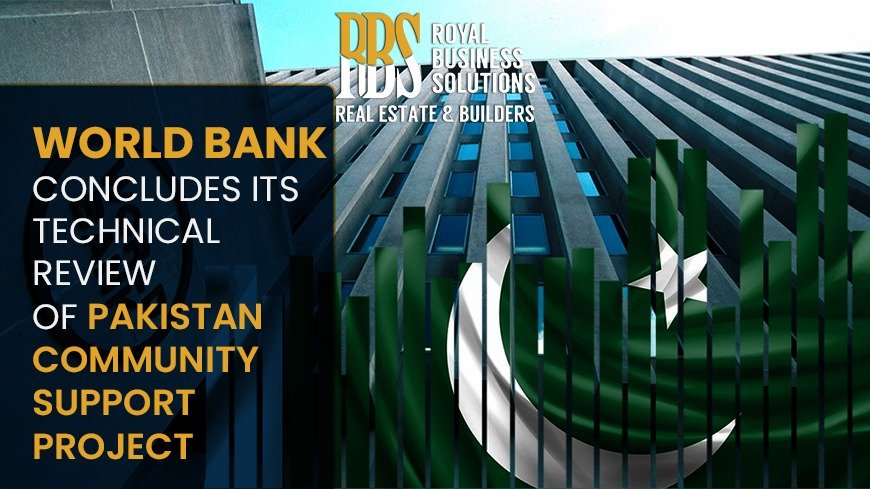 The World Bank recently conducted a comprehensive technical review of the Pakistan Community Support Project (PCSP). This included field visits and discussions on the project's progress. Led by Project Director Shakeel Ahmed, the PCSP Project Management Unit and Project Implementation Units facilitated the week-long activities and consultations.
Assessing Completed Community Infrastructure Sub-Projects
As part of the review, the World Bank delegation visited various completed community infrastructure sub-projects in
Landi Kotal,
Badaber, and
Jalozai.
Moreover, they also had the opportunity to interact with the beneficiaries of these development initiatives. The delegation observed that civil works for the approved 165 community infrastructure sub-projects, with a total cost of PKR 1,372 million, were progressing rapidly. Furthermore, fifty sub-projects had already been completed across the three districts covered by the PCSP, benefiting approximately 548,752 individuals upon completion.
Timelines and Targets set by World Bank
During the progress update, it was announced that 83 sub-projects would be completed by the end of June 2023. The remaining 165 sub-projects are expected to be accomplished by September 2023. These efforts aim to maximize the impact of the PCSP in the project target areas.
Moreover, make sure to check out Gulberg Greens Islamabad if you are looking to invest in a modern society in Islamabad.
Field Component and Engagement with Community Representatives
As part of the technical review, the World Bank delegation visited several completed goodwill schemes. These included government girls' primary schools and basic health units in Badaber, Peshawar, and Landi Kotal. They also inspected community infrastructure sub-projects such as
link roads,
street pavements,
Water supply systems in Jalozai, Nowshera.
Moreover, the delegation engaged with community representatives who played a vital role in identifying and implementing these development activities.
Communities Highlight Importance of CASA-1000 and World Bank-Supported PCSP
During interactions with the World Bank delegation and the PCSP team, community members emphasized the significance of CASA-1000, particularly in terms of power transmission project benefits sharing. The PCSP's support is ensuring the equitable distribution of these benefits among the communities.
Focus on Maintenance, Capacity Building, and Inclusion
In addition to infrastructure updates, the project technical review encompassed other key aspects. These included:
the maintenance of completed sub-projects,
capacity-building training for communities,
communication support to enhance project outreach, and
Providing greater opportunities for the development of women and youth.
Read: World Bank Supports Lahore In Promotion Of Green Buildings
Community Scorecard Activities and Feedback Gathering
To gather valuable feedback, the PCSP organized community scorecard activities in the project target areas of Khyber and Peshawar, with assistance from the World Bank task team. Through this process, participating communities shared their input on the quality of rehabilitated girls' primary schools and civil dispensaries in Nikki Khel and Sultan Khel areas of Landi Kotal, as well as the Maryamzai locality of Badaber in Peshawar.
To further stay informed about the latest developments regarding 'World Bank Concludes Technical Review of Pakistan Community Support Project', we encourage you to stay connected with Royal Business Solutions, your trusted source for timely updates and valuable insights.