June 18, 2021
Posted by:

Muhammad Shehzad

Category:

Blogs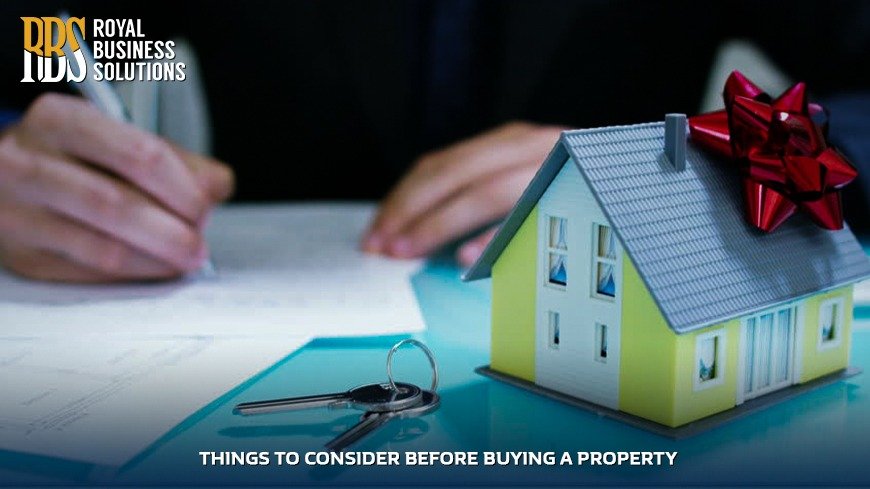 Things to Consider Before Buying a Property
Buying a property is not an easy job always. Living in a country like Pakistan we have to consider many things. First of all, we will take a look at whether is it worth buying a property?
If we dive into the market, we will obviously get so many options to invest in. But Real Estate is one of the safest places to invest and gain maximum profit. Today we will discuss a few aspects that will help you.
The first thing to Consider Before Buying a Property is your budget. Analyzing how much your total budget is and what is its best use. Budget plays an important factor. A budget helps you in indicating which area to buy a property.
It is also one of the most important factors that one should consider Before Buying a Property. Location indicates whether the value of the property will go up within a short period of time or it's a long-term investment. The location should be easily accessible for everyone and should be near to famous landmarks. Highways and Boulevards should also be in reach of your location.
Lifestyle is another factor that one should consider before buying a property. Every place is not for everybody. Before buying a property one should consider his lifestyle and choose a place accordingly. It should be in such a place where the whole community is on the same level as you. Lifestyle is a thing to consider as well.
Connectivity and transport
Connectivity and transport should be kept in mind as well. The property you are going for it should have strong connectivity with the nearest public transport terminals. Site Connectivity is important for its resale as well. In future aspects, it helps you to be easy and feasible in connecting with other cities.
The basic Infrastructure of the building you are buying should be world-class and the developer should give a guarantee for its services. Good Infrastructure increases the value of the property. It helps the building to last longer than usual.
Quality is not very different from Basic Infrastructure. Construction Quality matters when you are buying a building. Quality should be good and the material used in it should be from good and renowned brands. Construction Quality also helps the building in lasting longer than usual.
Resale Value is also difficult to figure out before buying a property. While resale value is a key point that should be kept in mind. If your property is not good at resale, then you should not simply go for it.
For more updates keep visiting RBS