December 25, 2019
Posted by:

Muhammad Shehzad

Categories:

Blogs, RBS News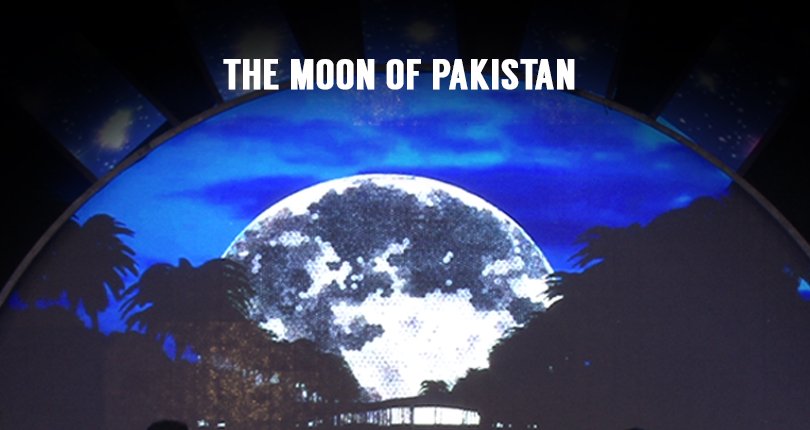 Capital Smart City launching "The Moon of Pakistan". Undoubtedly, Capital Smart City is icon in Real Estate Projects of Pakistan. Likewise, The Moon of Pakistan will be iconic infrastructure of this project. The developers of Capital Smart City Islamabad are particularly determined to introduce such advance infrastructure in Pakistan. The ultimate aim is to uplift the living style. Thus, it is introducing the international standard developments in order to achieve this milestone.
The announcement of The Moon of Pakistan launch made in Capital Smart City Balloting Event. Moreover, the Ph. Architect Daniel Fraile gives a detailed presentation regarding this spectacular project.
What is The Moon of Pakistan?
The Moon of Pakistan in particular is an advance mixed-used venture. the specialty of this project is that the edifice itself is designed in shape of moon. It is landmark project which will bring dynamic investment and development opportunities. . This innovative project will feature Spatial Architectural technique enclosed in spectacular luminous building. It will serve as an identity for Capital Smart City
Master Plan :
The idea of Project adopted from the Moon. Marvelously, it is replicating moon. It is not in sphere shape but like a disc.
The Moon of Pakistan will be a one-stop solution for hoteling, gathering and entertainment needs. This modern edifice will feature international standard hotel. Up to latest updates, it will feature approximately 322 rooms to facilitate the visitors. Advance amenities like swimming pool, spa, fitness club and cigar club will be offered here. You can find plenty of little restaurants and eateries. Furthermore, the edifice itself offers exclusive views at night.
Master Planner :
The project of Arquivio Architects. It a Spanish firm. Established in 1999, it has proudly designed several projects that are architectural-example in the world. Arquivio Architects has hands-on experience in designing urban model edifices. Moreover, there is long list about the achievements of this firm.