June 22, 2023
Posted by:

Muhammad Shehzad

Category:

RBS News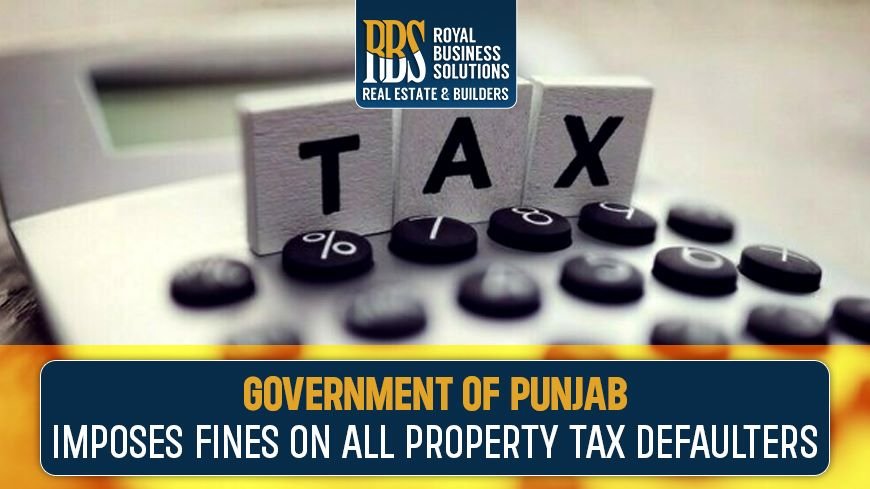 Introduction
The Punjab Government has recently implemented a significant tax policy targeting property holders who have neglected to pay their taxes over the past four years. This move aims to ensure tax compliance and revenue generation for the state. Failure to comply with the tax payment requirements will result in severe consequences enforced by the Government of Punjab (GOP).
Imposition of Taxes on Property Defaulters by Punjab Government
In a recent development, the GOP has taken decisive action to address the issue of tax evasion by property holders. Now, individuals must pay the outstanding amount if they have not fulfilled their tax obligations in the previous four years. This initiative is part of the government's efforts to ensure fairness and equity in tax collection.
Extensive Notifications Sent to Property Holders
According to reliable sources, the Punjab Government has already sent notifications to over 50,000 property holders who have failed to meet their tax obligations. This proactive approach aims to notify defaulters about the new tax policy and encourage compliance. The notifications serve as a reminder for property owners to fulfill their financial responsibilities promptly.
Invest in Gulberg greens islamabad, the emerging smart city of Punjab!
Massive Tax Collection Efforts by Punjab Government
The Government has embarked on a significant tax collection drive, targeting defaulters across the state. The imposition of taxes has resulted in a substantial influx of revenue, amounting to over 7 billion rupees. These funds will contribute to the development and welfare initiatives undertaken by the Punjab Government.
Property holders who have received the tax notification are strongly advised to expedite the payment process. Delays in submitting the outstanding amount will result in severe consequences. The Punjab Government vows to enforce strict actions against individuals who do not comply with the tax payment requirements.
Consequences for Non-Compliance with Punjab Government
To ensure compliance, the GOP has warned that non-payment of taxes will lead to severe repercussions. Property owners who disregard their tax obligations risk facing the sealing of their properties. Moreover, this measure underscores the government's commitment to enforcing tax compliance and maintaining financial stability.
Read: World Bank Supports Lahore in Promotion of Green Buildings
Conclusion
The Punjab Government's recent implementation of a tax policy targeting property defaulters demonstrates its commitment to strengthening revenue generation and enforcing tax compliance. By issuing notifications and imposing taxes, the government aims to prompt property holders to fulfill their financial obligations promptly. Property owners are advised to act promptly to avoid severe consequences, such as property seizure, resulting from non-compliance with the tax payment requirements.
To further stay informed about the latest developments regarding 'Punjab Government Imposes Taxes on Property Defaulters and Threatens Strict Actions', we encourage you to stay connected with Royal Business Solutions, your trusted source for timely updates and valuable insights.