August 15, 2023
Posted by:

Muhammad Shehzad

Category:

Uncategorized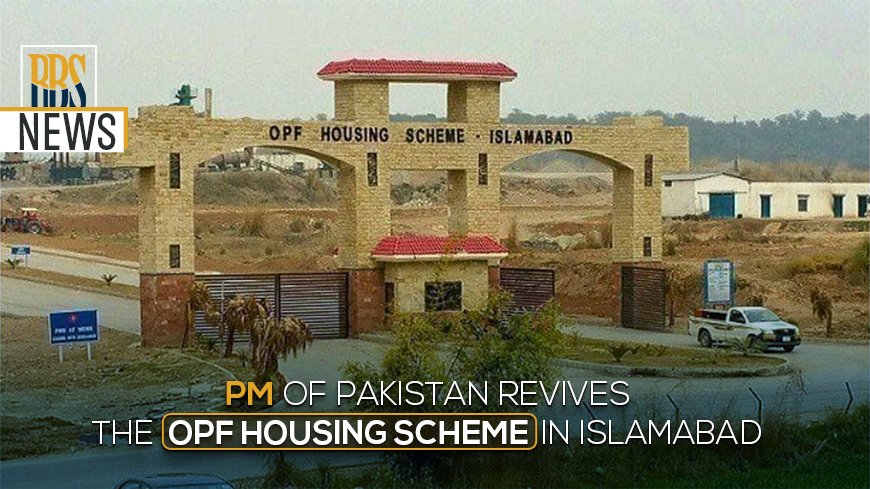 The Pakistani Prime Minister has announced the revival of the Overseas Pakistanis Foundation (OPF) Housing Scheme in Islamabad, a major step aimed to address the rising housing demand and promote affordable housing opportunities.
News Declaration
Prime Minister (PM) Shehbaz Sharif has restored the Overseas Pakistanis Foundation (OPF) Housing Scheme Zone 5 in the federal city, according to news published in the leading newspaper on August 9.
OPF Zone 5
Accordingly, to the details, the OPF expressed its gratitude towards PM Sharif for effectively reviving this Housing Scheme Zone 5. This achievement marks a significant milestone in resolving the longstanding challenges of the housing scheme.
Further, the news source mentioned that the revival of this Housing Scheme can be attributed to the swift intervention of the Prime Minister's Inspection Commission. This timely action has paved the way for addressing persistent issues that also hindered the progress of the scheme.
Read: The Government Urged To Appoint A Specialized Advisor To Address Real Estate Tax Issues
OPF Importance
In addition, officials (names withheld) emphasized the importance of this revival. Moreover, they said this would not only solve long-standing problems but create also opportunities for foreign Pakistanis.
OPF for Overseas
The restored housing scheme now offers a promising avenue for overseas Pakistanis to invest in. This scheme also even constructs homes within the community. This in turn expected to foster stronger ties and connections between overseas Pakistanis and their homeland.
Conclusion
The revival of the OPF Housing Scheme in Islamabad is an important step in reducing the housing shortage. It also attracts foreign investment, and fostering economic growth. This project supports the government's ultimate objective of promoting sustainable growth. And supports prosperity to meet the needs of various segments of the population.