August 10, 2023
Posted by:

Muhammad Shehzad

Categories:

RBS News, Uncategorized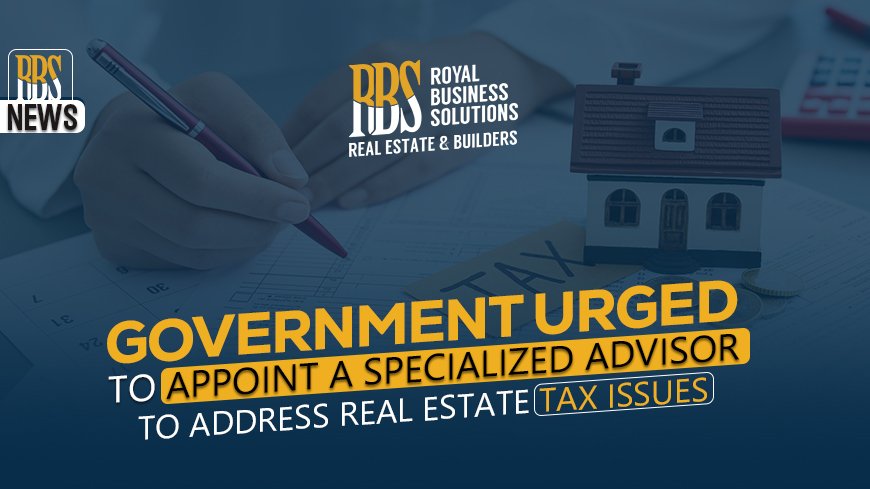 Real estate tax issues have called on the government to establish a specialized position of 'Advisor to the Prime Minister on Real Estate and Construction'. During the caretaker setup to effectively address the complex taxation challenges, it faced by the real estate sector, according to news published on August 1.
Real Estate Tax Policy
The tax experts highlighted that frequent changes in tax policies for the construction and real estate industry have created complications for taxpayers. The unpredictable shifts in the tax regime, coupled with higher taxes on property transactions, have contributed to an uncertain situation within the real estate market.
Need for Expert Advisors
Moreover, the recent addition of section 7E to the Income Tax Ordinance, 2001, has further intensified concerns. In the real estate markets, It results in a sense of panic among stakeholders. The experts emphasized that real estate tax issues in this industry can only be comprehended by someone experienced in dealing with real estate affairs.
FBR Collaboration
It is important to note that the Federal Board of Revenue (FBR), is the revenue collection agency. However, it lacks a complete understanding of the practical challenges faced by taxpayers. Therefore, it is imperative to appoint an experienced real estate expert as the Advisor.
According to the proposal, the designated advisor should be entrusted with handling all taxation-related matters of the sector in close consultation with the FBR. This position should hold the authority to make prompt decisions in collaboration with the FBR and provincial revenue authorities. The appointed individual should be able to engage with stakeholders and government departments. Simultaneously to take immediate action on the pressing issues faced by both the construction sector and real estate businesses.
Read: Government Implements New Tax Requirements For Property Transfers Under The Finance Bill 2023
Conclusion
The government urged to appoint a specialized advisor to address real estate tax issues with collaborating FBR and accommodate the expert advisors.
Overall, appointing a specialized advisor with expertise in the real estate sector would lead to better decision-making, streamlined tax policies, and effective resolutions of taxation challenges in the industry.