January 9, 2023
Posted by:

Muhammad Shehzad

Category:

RBS News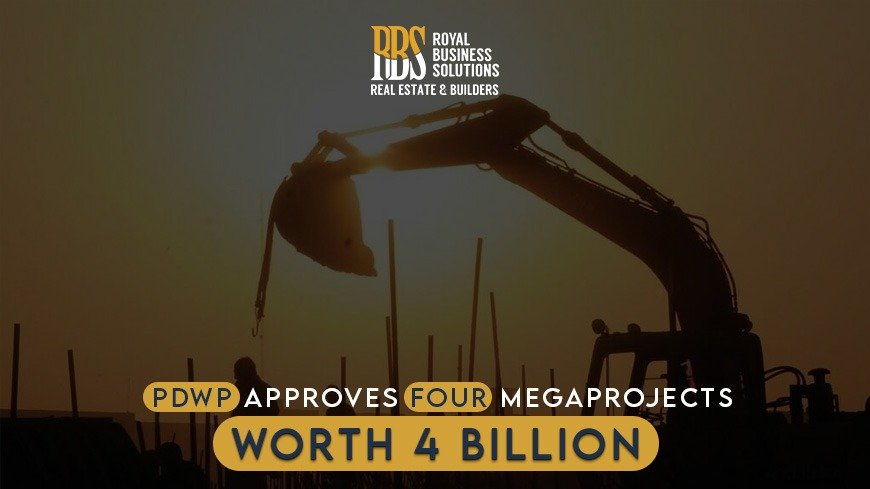 The Punjab Provincial Development Working Party (PDWP) approved four megaprojects Worth 4 Billion.
The majority of PDWP-approved projects, however, are located near Mahmood Khan's hometown. Construction of the Saidu Sharif College of Dentistry and the reconstruction of the Civil Hospital in Mangalore, Swat are among the projects. Additionally, the district of Swat's Guli Bagh, Fatehpur, Shamozai, Malam Jabba, and Charbagh Basic Health Units have been upgraded.
The initiatives also cover irrigation, food, agriculture, rural development, and the Board of Revenue. Road construction in the district of Chitral is one of the initiatives.
Read about Hawks Melbourne City Rawalpindi which is a luxurious housing project.
Additionally, the PWDP approved the Bannu road building and Haripur, Shabqadar, and Charsadda road restoration. Among the approved projects were the construction of tehsil buildings and the development of Haripur city's drainage and sewerage system along GT road. The body also gave its approval to the feasibility study for the construction of a facility for the homeless.
The PDWP approves four megaprojects Worth 4 Billion in the following societies:
Enhancing Private Public Partnerships in Punjab Projects will cost PKR 18.981 billion.
PKR 3.317 billion approved for the management of Mithawan Hill Torrent in D.G. Khan District.
PKR 1.101 billion allotted for handling the Chachar Hill Torrent Flood Water in District Rajanpur.
The Association of Builders and Developers has set aside 1 billion Pakistani Rupees for the building of integrated farms in the Punjab Barani Tract.
PKR 559.668 million for Dargai Gill Forest Park.