January 28, 2019
Posted by:

Muhammad Shehzad

Categories:

RBS Events, RBS News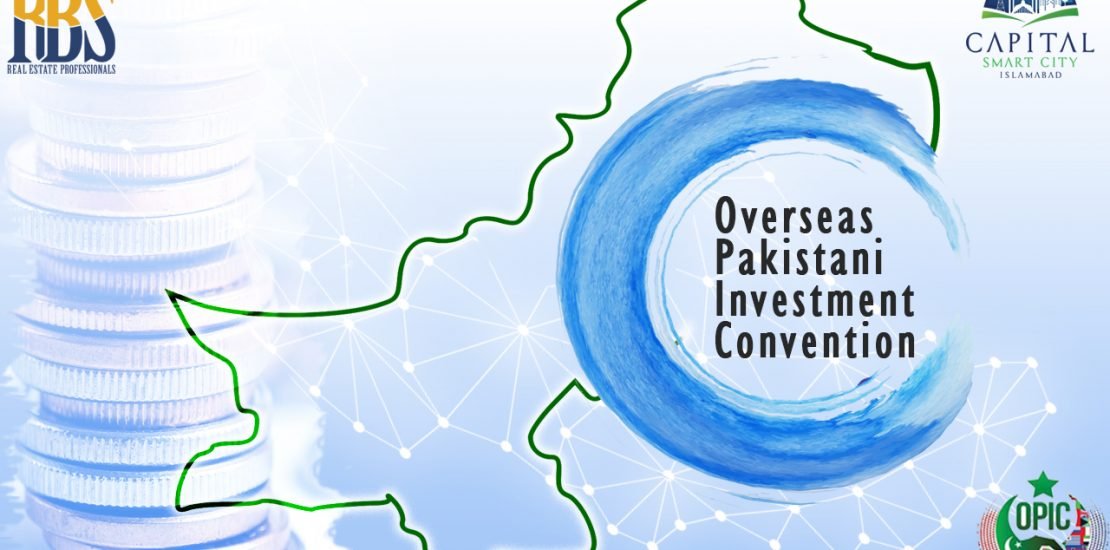 RBS
Royal Business Solutions (Pvt.) Limited is going to present the Capital Smart City in the Overseas Pakistanis Investment Convention (OPIC) 2019. The event will held at March 17, 2019 at Jinnah Convention Center Islamabad. This convention will highlight the importance of overseas Pakistanis' investments in aiding the economy of the country. Moreover, it will emphasize the significant aspects of the potential offers of the overseas Pakistani investors.
About Capital Smart City
Capital Smart City is the first ever smart city in Pakistan. This is a mega housing project in the region. The main goal of Capital Smart City is to uplift the living standards while boosting economic growth using advance technology. For now, Capital Smart City is one of the best options for investors in the market, local and overseas both.
Previously, 2 conventions have already organized in November, 1997 and August, 1999 accordingly. The participants shown tame response. There was lack of passionate objectives as well as government policies and strategies. New Government of Pakistan from day one is stressing about the role of overseas Pakistani in development of economy of Pakistan.
Structure of Overseas Pakistani Investment Convention
The initial concept of convention is based upon: Tourism, Diplomats, Emerging Pakistan, Gawadar, Azad Kashmir, Gilgit Baltistan. The Diplomatic Conference will have a broad debate about Commercial section working in Islamabad. A comprehensive discussion about the future lucrative business opportunities at the Port will be done as well. Tourism Conference and Emerging Pakistan will bring forth the overall positive image of Pakistan in various regards. There will be one to one meetings with overseas investors who are willing to invest in Pakistan.
This convention will enlighten the participants about the investment opportunities and economic environment of Pakistan all together.  More than 2500 international investors, 7500 Pakistani visitors, 150 international exhibitors and 300 national exhibitors are expected at convention
Furthermore, invitation to various ministries including Ministry of Interior, Ministry of Overseas, Ministry of Tourism, and Ministry of Housing has already been sent. There will be information and product stalls from embassies as well.  To acknowledge the presence of worthy participants at the event, Appreciation Shield distribution ceremony will be held.
For Further information, download this brochure: