September 24, 2021
Posted by:

Muhammad Shehzad

Category:

RBS News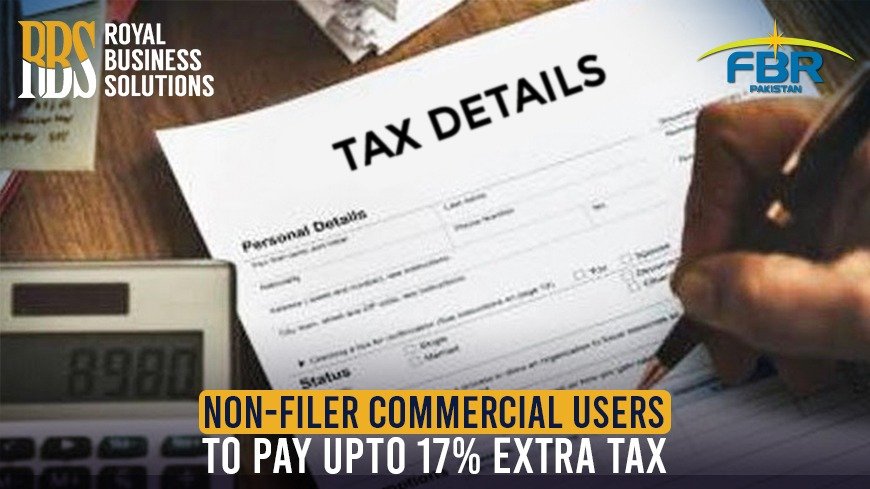 NON FILER COMMERCIAL USERS to PAY UPTO 17% ADDITIONAL TAXES ON BILL
FBR Federal Board of Revenue gives notification for Non-Filer commercial consumers of unregistered and non-filer industrial units. The notice is that they will have to pay 17 percent of extra taxes on their bills. Non-Filer commercial users to pay up to 17% additional taxes on bills.
FBR issued a notification for non-filer commercial users that says that they have to pay additional taxes that range from five percent to 17 percent on their bill of gas and power.
Consumers with bills of RS 10,000 will have to pay five percent. The bills of consumers ranging from RS 10,000 to RS 20,000 will pay 10 Percent extra, bills from RS 20,000 to RS 30,000 will have to pay an extra 10 percent tax. Similarly, the bills of consumers with RS 50,000 and above will pay 17 percent extra charges.
In this regard, Prime Minister of Pakistan Imran Khan was quite confident that the FBR will comfortably achieve the target 5,829 Billion Rupees tax.
Keep visiting RBS for the latest updates.