May 11, 2023
Posted by:

Muhammad Shehzad

Category:

RBS News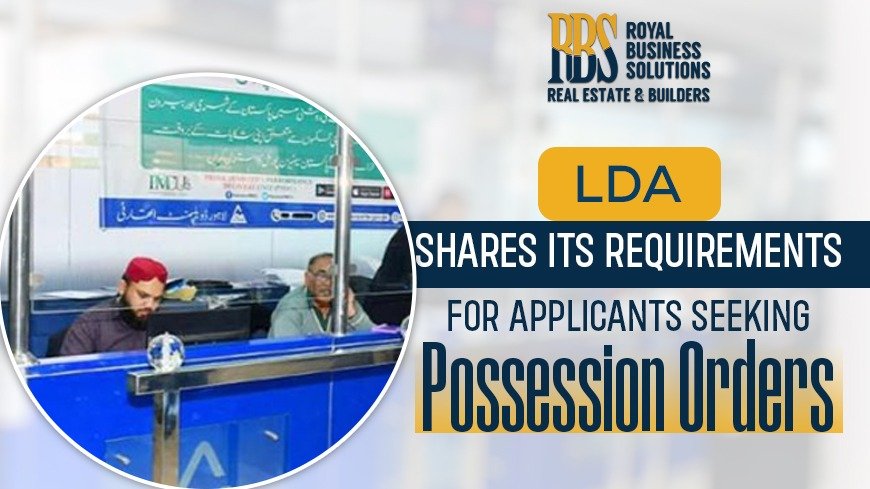 LAHORE: LDA shares its requirements for applicants seeking possession orders.
According to news reported on May 8, the Lahore Development Authority (LDA) has mandated that applicants seeking a possession order provide particular papers with their applications at the LDA One Window Cell.
Read: Lahore Smart City 3.5 Marla Residential Coming Soon
The following are a few of the documents require for a possession order:
Two approved, certified pictures
Attested photocopy of a valid ID
Letters of allocation or exemption
The Sale Agreement Exemption Agreement's latest certified copy
A copy of the franchise ownership letter
Three certified thumb rings, along with sample signatures
Applicant's biometrics
Read: LDA Establishes A Committee To Inspect Its Land Records
To prevent processing delays, it is also advising the applicants to thoroughly study the require documents before submitting their requests for possession orders. The authority may reject the application if any of the above documents are missing.
LDA also approved Lahore Smart City to offer all types of amenities to its residents.
The above rules implement to speed up the application process and ensure that only valid possession claims handle. Moreover, the LDA One Window Cell is committed to providing effective services to the general public and ensuring that all applications are processed swiftly and openly.
For further updates on LDA shares its requirements for applicants seeking possession orders stay tuned to RBS Real Estate and Builders.