September 11, 2023
Posted by:

Muhammad Shehzad

Category:

RBS News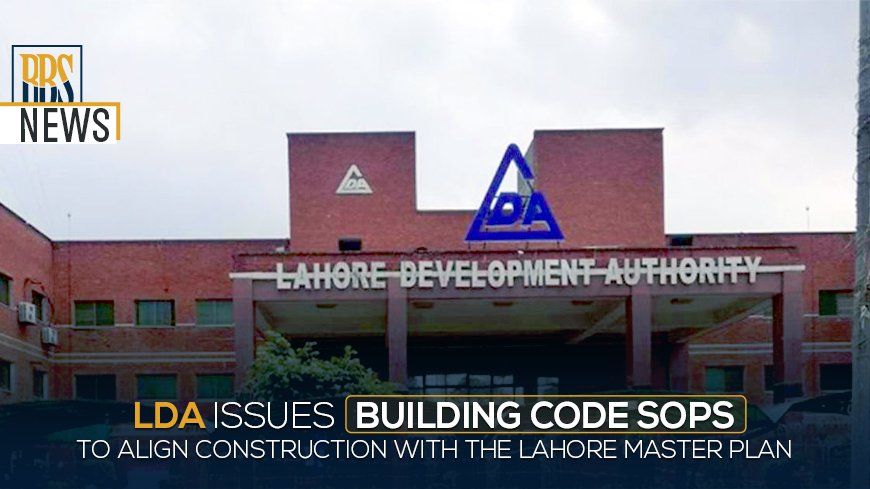 News Declaration
The Lahore Development Authority (LDA) has announced new standard operating procedures (SOPs) for building control in an effort to align the city with the master plan, as reported on September 8.
This notification has already been made public. The Town Planning Director will no longer be in charge of the city's efforts against illegal structures due to the recent changes. Moreover, the Assistant Director and Deputy Director will be responsible for preventing and combating unauthorized construction in the city.
Finally, the building control SOPs have defined the scope of the responsibilities of the Town Planning Assistant Director. This official will be responsible for conducting daily visits to the city's road arteries and compiling lists of legal and illegal properties.
Read: CBD And The LDA Partner To Launch Transformative Projects In The City
LDA New SOPs
Key highlights of the LDA's new SOPs include:
1. Zoning Regulations
The SOPs establish clear zoning regulations to designate specific areas for residential, commercial, industrial, and also recreational purposes.
2. Height Restrictions
To control congestion and maintain the city's skyline, height restrictions have been imposed on buildings.
3. Environmental Sustainability
The SOPs place a strong emphasis on environmental sustainability. Although, builders will be required to adhere to green building standards, incorporate energy-efficient technologies, and manage waste responsibly.
4. Infrastructure Development
Developers will be required to invest in infrastructure development, including roadways, sewage systems, and public amenities.
5. Transparency and Accountability
The LDA will implement a rigorous system of approvals and inspections to ensure compliance with the new SOPs.
Read: CDA Decides To Provide Pre-Approved Housing Plans To Facilitate Citizens
However, in response to these concerns, the LDA has emphasized the long-term benefits of the SOPs, including reduced congestion, improved infrastructure, and a more attractive urban environment that can attract investment and tourism.
Conclusion
The Lahore Development Authority has committed to working closely with stakeholders and conducting public awareness campaigns to ensure a smooth transition to the new building code SOPs. Furthermore, the success of these measures will be crucial in achieving the Lahore Master Plan's vision for a modern, efficient, and environmentally conscious city.
Find the most reasonable prices on LDA approved housing projects like Lahore Smart City Villas.