September 1, 2023
Posted by:

Muhammad Shehzad

Category:

RBS News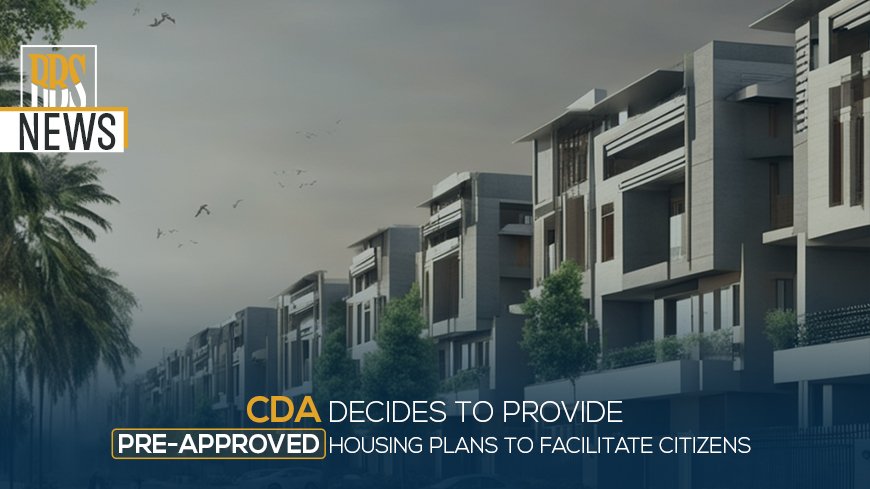 News Declaration
CDA pre-approved housing plans to facilitate citizens. The Capital Development Authority (CDA) has taken an innovative step towards simplifying the process of constructing homes for residents by providing pre-approved housing plans, according to the news on August 27. This major development will help citizens by resolving the complexities of securing CDA's building plan approvals.
CDA Approval
In an innovative move, the recently appointed CDA chairman, Mohammad Anwarul Haq, made this decision during his visit to CDA's building control sections. The chairman highlighted the struggles of acquiring CDA's approval, as it involved navigating through various departments. It often led to bewildering objections that seemed misplaced.
The chairman said that to offer citizens some respite, the concerned department has been directed to prepare nearly 20 top-tier building plans catering to different sizes of residential plots.
Read: CDA Plans To Upgrade Urban Infrastructure And Services
Association Charges
Subsequently, individuals will informed that they can construct their houses based on these plans to be exempt from the requirement of obtaining approval from the CDA. The association fees for these pre-approved plans expect to set after input from the CDA's finance wing.
NOC Requirement
It was highlighted that those desiring a unique blueprint can still collaborate with the civic agency. It is worth noting that to obtain the CDA's nod for building plans. The developers need to get numerous No Objection Certificates (NOCs) from different directorates, which is a laborious task.
Read: Despite Delays, CDA Announces Its Urban Facelift Plan
Conclusion
CDA pre-approved housing plans to facilitate citizens. The CDA chairman further disclosed his directive for the digitization of property records. It aims to render efficient service via the One Window Operation (OWO) directorate. Finally, he conducted a surprise inspection of the OWO and Building Control directorates, urging enhancement in these vital departments. Additionally, he sought access to records of ongoing pre-approved housing plans applications under the building control department.