August 9, 2023
Posted by:

Muhammad Shehzad

Category:

RBS News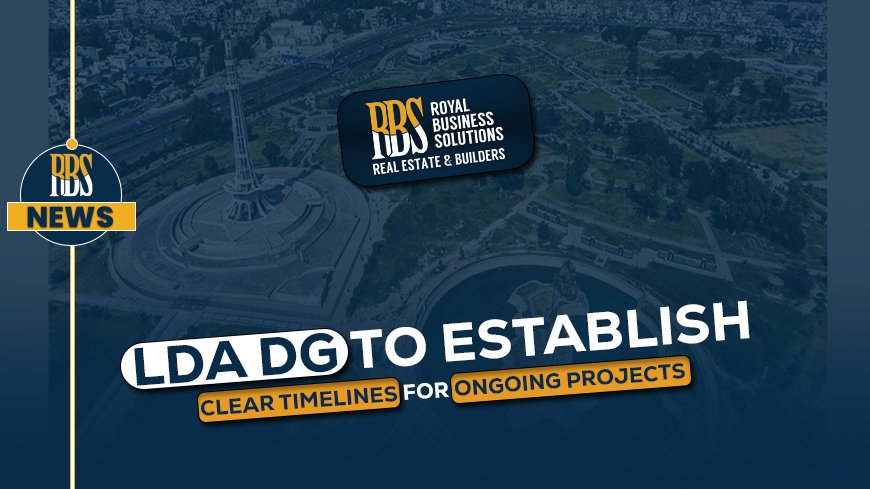 The Lahore Development Authority (LDA) has made a proactive step to establish clear deadlines for its ongoing projects in an effort to increase project efficiency and transparency. The LDA's dedication to streamlining processes and enhancing its standing as a premier urban development organization reflect in this strategic plan.
LDA Director General
Lahore Development Authority (LDA) Director General Muhammad Ali Randhawa has directed the relevant officials to set up clear timelines for ongoing projects in their respective departments to ensure timely completion of targets, a news source reported on August 3.
Read: RDA Steps Up Its Operations To Clamp Down On Illegal Commercial Construction
The LDA DG asserted that any unwarranted delays in achieving project targets would not be tolerated. During the meeting, the DG asked officers to submit daily performance reports to monitor the progress of development projects closely. The Additional DG of Housing Shahmir Iqbal provided a comprehensive briefing on matters concerning the Housing Wing. It sheds light on their progress and challenges.
LDA Meeting
Moreover, the Director of Finance presented a comprehensive overview of the goals and performance of all departments during the current financial year. The meeting also discussed ongoing and proposed projects. Their insights offered valuable updates on the status of these projects and allowed for informed decision-making.
Objectives of the Timeline Implementation
LDA aimed to enhance project management practices.
It ensures transparent communication for project timelines.
In order to achieve a collaborative engagement with stakeholders, must clear the project timelines.
Effective resource allocation is used to adopt timeline facilities.
Conclusion
Finally, it can be claimed that the Lahore Development Authority has adopted a progressive strategy toward urban development by choosing to create precise deadlines for ongoing projects. By putting this concept into practice, the LDA hopes to improve project management, and increase transparency. It produces significant results that will help in the development and improvement of the city.