August 3, 2023
Posted by:

Muhammad Shehzad

Category:

RBS News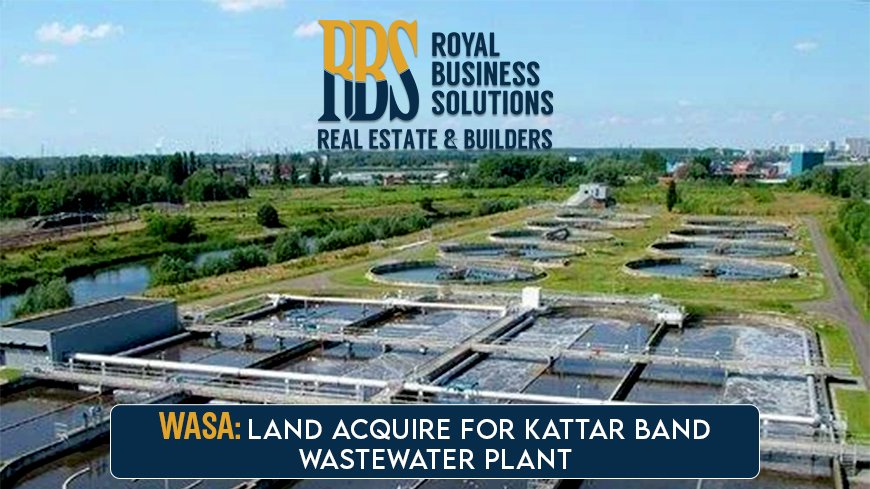 Lahore: According to information provided on July 27, the Water and Sanitation Authority (WASA) Lahore plans to commence the land acquisition procedure for the Kattar Band wastewater treatment plant. This is a crucial step in their efforts to fix the city's wastewater management challenge.
Kattar Band Wastewater Plant Schedule
WASA Lahore and the Secretary's Administration held an online meeting, with Pakistani Ambassador Shoaib Sarwar in attendance. WASA MD Ghafran Ahmed made a presentation on the Kattar Band Wastewater Treatment Plant during the conference. The company plans to build the facility in the Kattar Band neighborhood, where it will employ over 250,000 people.
Wastewater Plant Treatment
The Kattar Band Wastewater Treatment Plant's primary goal is to purify wastewater from Jinnah Hospital in Thokar and make it suitable for agricultural use. Through the plant, approximately one million gallons of water will be treated and refilled regularly into the Lahore stream.
Furthermore, you can also check out the Kohistan Enclave: CDA Auction Exceeds PKR 3.82 Billion Mark
Kattar Band Challenges
The Kattar faces the urgent challenge of adequately managing wastewater as the urban population continues to rise fast. Existing wastewater treatment plants are exceeding capacity, pushing authorities to invest in new modern infrastructure. Additionally, this Band wastewater treatment plant endeavors to address a bustling metropolis's expanding needs while concurrently safeguarding the environment and public health.
WASA Collaboration with RUDA and NOC
WASA MD informed the meeting that RUDA (Ravi Urban Development Authority) and the Punjab Irrigation Department had granted WASA Lahore a NOC (No Objection Certificate) for this project. The completion of the wastewater services acquisition work in Kattar has been accomplished. WASA is currently reviewing the project's PC-1 (Planning Commission Form-1). The company will construct the wastewater treatment plant in cooperation with Danish agencies.
Conclusion
The acquisition of the site transforms Kattar wastewater management and ensures the city's residents have a sustainable future. WASA remains committed to vulnerability, community engagement, and responsible practices as the project proceeds forward, assuring a bright and clean future for the city and its people.