November 26, 2019
Posted by:

Muhammad Shehzad

Categories:

Blogs, RBS News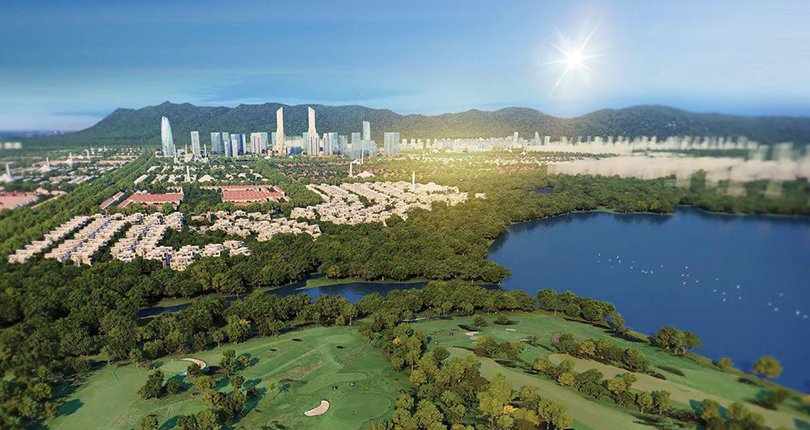 What is Lake View Community?
Capital Smart City is known as Eco-Friendly City. Ornamented with natural Crystal Lake, Lake View Community is the most beautiful zone of Capital Hills.  This particular zone of Capital Smart City has the most calm and tranquil environment. In addition, futuristic technology and state of the art designs are the eminent hallmark of this zone. Meanwhile, state of the art infrastructure in inspired by contemporary architectural theme. Water features especially Crystal Lake is the key attraction.
Location of Lake View Community
With respect to location, its situated between Golf Course Community and Hills Community. To be exact, it located in Capital Hills at Capital Smart City
Master Plan of Lake View Community
This zone sprawled over 95 Hectare area. Master plan of Lake View Community designed by the professional team of Cracknell. Its planned by focusing a fact that visual beauty of this zone should not be damaged any way. Besides the bank of sparkling clear lake, its offering residential plots, souq, plazas, and much more.
Moreover, it serves as area's top choice for living dream life. Total area occupied each one of them is described below

Lake View Community Residence
Residential plots occupies more than 231,200 Sq. Meter of the area. All the infrastructure of this zone is inspired by contemporary theme. This residence scheme gives you a chance to spend your life at the bank of sparkling lake. Here, it has everything you expect to be present including luxury amenities, picturesque surroundings, etc.
Details of Residential Plots
Residential plots are available in following category
Duplex (207 in quantity)
Townhouses (748 in quantity)
Apartments (8 towers)

Souq District
There is a Souq and district plazas in most central location, not only of this district but all. Since, this area has major access road from smart city. Thus, its speculated that it will create high traffic volumes with maximum profit generation.
In addition, it is at walking distance from the population-dense area including Apartments, Duplex and Townhouses. So, it will become a major center for commercial activities.  Meanwhile, Iconic Jamia Mosque is key attraction focal point.
Themed-Open Spaces
At Lake View Community, 3 neighborhoods are planned. It will further elevate the innovative experience. Each neighborhood identified by its own theme, represented by the name of flower. The layout map of neighborhood given below

Mulberry neighborhood is basically a sculpture park. Amidst eclectic landscapes and serene atmosphere, it will offer art-themed interactive space.
As the name suggests, it is a water park. With dancing foundations and water play, this theme-park will soon become the must-visit place.
It is a tranquility park with calm and peaceful environment. It also offers activities for overall physical exercise and well-being .