June 23, 2023
Posted by:

Muhammad Shehzad

Category:

RBS News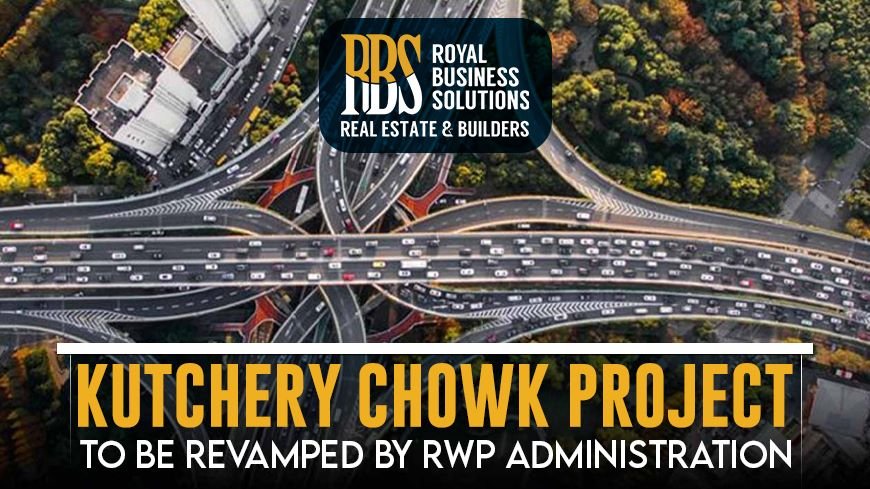 Addressing Security Concerns
Amidst growing security concerns, the Rawalpindi administration has taken the decision to revamp the Kutchery Chowk project. The initial plan, which involved the construction of an overhead bridge and an underpass, has been revised in light of concerns raised by the garrison authorities.
Strategic Focus on Traffic Flow
Commissioner Liaquat Ali Chattha has announced a shift in focus for the project. Instead of proceeding with the original plan, the administration will prioritize widening the roads to improve the flow of traffic. By taking this strategic approach, they aim to alleviate the persistent issue of traffic congestion in the area.
Creating a Signal-Free Corridor in Kutchery Chowk
One of the key objectives of the revamped Kutchery Chowk project is to establish a signal-free corridor from Ammar Chowk to Motorway Chowk. By expanding the Chowk, the administration aims to enhance the overall traffic movement and facilitate smoother transportation for commuters.
Read: CDA is considering starting a light rail line in Islamabad
Expansion and Additional Land Requirement
The modified project will require additional land. Initially, an estimated 80 marlas of land were considered sufficient for the construction of the flyover, underpass, and roads. However, with the revised plan, the project now necessitates an increased requirement of 170 marlas of land. This expansion will allow for the addition of extra lanes, service roads, and footpaths.
Minimizing Traffic Disruptions in Kutchery Chowk
The administration recognizes the significance of minimizing disruptions during the construction phase and has entrusted the traffic police with devising a comprehensive plan. Their primary goal is to ensure minimal disruption to traffic flow while the expansion and modifications are underway. This approach aims to minimize inconvenience for commuters and residents in the surrounding areas.
Make sure to check out Nova City Islamabad if you are looking for a good investment option in Islamabad.
Commitment to Improved Infrastructure and Safety
The decision to revamp the Kutchery Chowk project highlights the administration's commitment to enhancing transportation infrastructure and ensuring the safety of the public. By addressing security concerns and prioritizing road widening, the administration aims to create a safer and more efficient transportation network in Rawalpindi.
In conclusion, the Rawalpindi administration's decision to revamp the Kutchery Chowk project demonstrates a proactive approach towards addressing security concerns and improving traffic flow. Furthermore, by focusing on
road widening,
creating a signal-free corridor, and
minimizing disruptions,
They strive to enhance transportation infrastructure and ensure a safer commuting experience for residents and commuters.
Moreover, to stay informed about the latest developments regarding 'Revamping Kutchery Chowk Project: Enhancing Traffic Flow and Ensuring Security', we encourage you to stay connected with Royal Business Solutions, your trusted source for timely updates and valuable insights.