May 29, 2023
Posted by:

Muhammad Shehzad

Category:

Blogs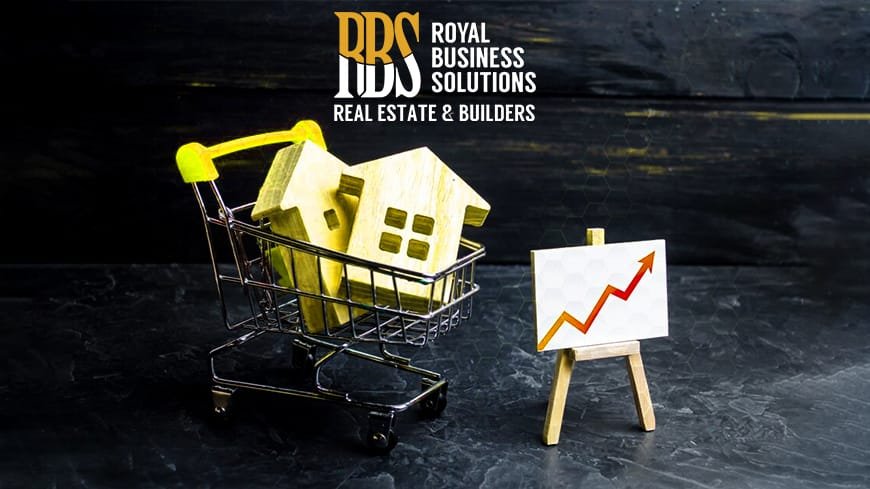 Due to an increase in demand for flats and apartments, Pakistan's real estate industry has experienced an amazing turnaround. More individuals are choosing to live in flats because of their convenience, affordability, and modern lifestyle, as evidenced by the increase in property sales. This blog examines the reasons why flats are back in demand as homes and how this trend may affect Pakistan's housing sector.
Updated market data shows that a significant change has occurred in the housing market of Pakistan. And this month, we've witnessed a rebound to the same level of home sellers accepting bids from buyers that we experienced in 2019, before the start of the pandemic.
Additionally, we're doing this comparison with the same time period in 2019 to give you an idea of what to expect from a more "normal" real estate market: before the start of the epidemic, and the unusually active real estate market we experienced at the beginning of last year.
Read: Discover the Untold Secrets of Open Plots in Nova City Islamabad
In terms of the real estate market, 2022 was a year of two halves. Properties were selling at historic rates at the beginning of the year. And there were much more people wishing to relocate than there were available properties for sale.
But after only six months, things started to alter. We observed a decline in home buyer demand as well as the market settling into a more steady and tranquil pace. The mini-budget proposal from September, however, which caused unease in the financial markets and dramatic and unexpected increases in mortgage rates, expedited all of these developments. Additionally, some prospective homebuyers decided to postpone their plans.
Why Flats are Back in Demand?
There are multiple reasons why flats are back in demand as home sales start to climb in Pakistan.
Changing Lifestyle Preferences
In recent years, there has been a significant shift in lifestyle preferences among homebuyers in Pakistan. Modern urban dwellers are increasingly inclined towards hassle-free living, which is precisely what flats offer. With the bustling cities becoming more crowded. People are finding flats to be a practical choice that accommodates their fast-paced lives.
Affordable Housing Option
Flats have emerged as a cost-effective housing solution, particularly in urban centers where land prices are skyrocketing. Moreover, compared to independent houses, flats typically come at a lower price point. Also, making them more accessible to a broader range of potential buyers. This affordability factor has undoubtedly contributed to the resurgence of flats in the Pakistani real estate market. For affordable housing options in Islamabad Rawalpindi, you may check Nova City Islamabad Payment Plan 2023.
Convenience and Amenities
One of the key advantages of flats is the convenience they offer. Many apartment complexes provide a host of amenities such as fitness centers, swimming pools, community halls, and 24/7 security. These amenities enhance the overall living experience. Additionally, this integrated approach to living, where everything is within reach, appeals to buyers looking for a hassle-free and well-equipped lifestyle.
Maintenance & Security
Flats often come with shared maintenance services, reducing the burden of upkeep on individual homeowners. In addition, the presence of security personnel and surveillance systems in apartment complexes offers a sense of safety and peace of mind to residents. These factors have played a crucial role in attracting homebuyers who prioritize security and minimal maintenance responsibilities.
Hawks Melbourne City Rawalpindi also offers maintenance and security facilities to its residents.
Growing Urbanization
Pakistan's urban centers are witnessing rapid growth and urbanization, leading to increased demand for compact and efficient living spaces. Flats, with their smaller footprint and efficient use of space, align well with the needs of urban dwellers seeking a functional yet comfortable home. Moreover, as cities expand and space becomes a valuable commodity. Flats have become a popular choice to accommodate the urban population.
Implications for the Housing Market
The resurgence of flats in the Pakistani housing market carries significant implications for various stakeholders. Developers and builders are adapting to this trend by focusing more on constructing apartment complexes. They are offering diverse flat options to cater to different buyer preferences. Additionally, this shift has spurred innovation in the design and construction of flats. Leading to more modern and sustainable living solutions. Gulberg Greens Islamabad is also developed to meet the housing needs of people.
Concluding Remarks
The rising demand for flats in Pakistan's real estate market is a clear indication of shifting lifestyle desires, the need for affordability, and the need for comfort and security. Flats are positioned to play a crucial role in providing cozy, accessible, and well-equipped housing options for the expanding population as urbanization continues to change the country's landscape. In addition, the real estate industry must adjust to suit the changing expectations of homebuyers in this dynamic market, which presents both problems and possibilities as a result of the rise in demand.