June 10, 2023
Posted by:

Muhammad Shehzad

Category:

Blogs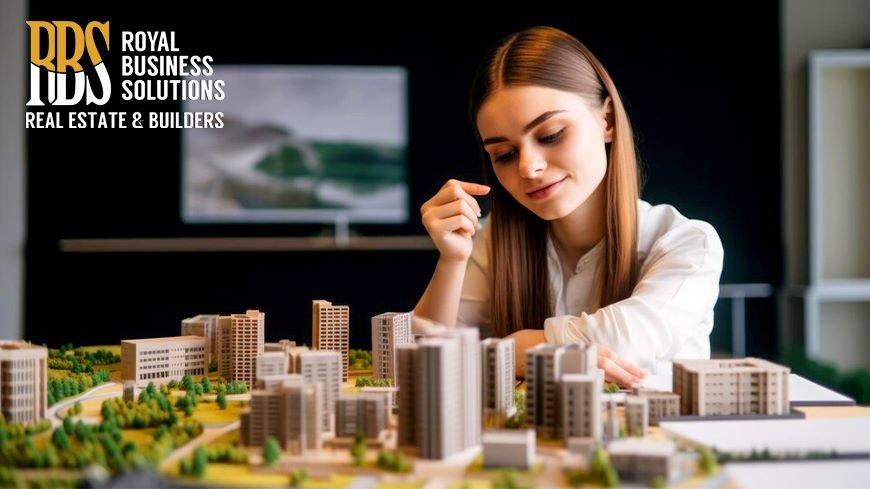 Lahore, the cultural capital of Pakistan, has witnessed rapid urbanization and economic growth over the years. As a result, the real estate market in Lahore has become increasingly attractive to developers looking to capitalize on the city's potential. This blog will explain 'Factors that attract top Real Estate Developers in Lahore'.
Which factors are attracting the real estate developers in Lahore?
Some basic factors are attracting top real estate developers to explore opportunities in Lahore.
The factors are as follows:
Strategic Location and Infrastructure
One of the most primary factors that are attracting real estate developers in Lahore is the strategic location and infrastructure. As situated in the heart of Punjab, Lahore is serving as a hub of trade, commerce, and business. Both residents and investors may easily access the city due to its well-connected transportation system, which includes its international airport and extensive road connections.
Furthermore, when we talk about infrastructure, it is continuously developing and expanding. Various projects are undertaken by the government including
Construction of new highways
Metro systems
Expansion of existing road networks
Improvement of connectivity within the city and neighboring regions
Moreover, this commitment to infrastructure development is a significant factor that attracts real estate developers as it enhances the value and desirability of properties in Lahore.
Growing Population and Urbanization
The population of Lahore city is growing rapidly. It is resulting in an increased demand for residential, commercial, and mixed-use properties. Furthermore, Gulberg greens Islamabad offers affordable housing options.
Middle-class expansion
The population of the middle class is expanding coupled with the influx of people from areas seeking better opportunities. Additionally, it has increased the need for affordable housing modern shopping malls, office spaces, and entertainment facilities.
Urbanization
Real estate developers recognize this growing market and are keen to cater to the housing needs of Lahore's diverse population. Further, the rise in urbanization also opens doors for developers to create innovative solutions, such as high-rise apartment complexes and gated communities, to meet the rising demand for modern living spaces.
Read:  Lahore Smart City-A New Chapter in the Lahore Real Estate Sector 
Economic Growth and Business Opportunities
Lahore has appeared as a major economic center. In this way, it is attracting businesses and industries for various sectors. Strong economic performance, supported by a vibrant manufacturing sector, services industry, and agricultural activities, provides an abundance of business opportunities. Moreover, real estate developers are drawn to Lahore because they recognize the potential for commercial projects, including office spaces, retail centers, and industrial parks.
Quality of life
Lahore offers a high quality of life, with a range of amenities, educational institutions, healthcare facilities, entertainment options, and recreational spaces. Further, the city's livability and desirable lifestyle factors contribute to its appeal among real estate developers. The Nova City Islamabad Payment Plan 2023 is a good option for those looking for a luxurious lifestyle at a reasonable cost.
Market Potential and Demand
Lahore's strong market potential, driven by population growth, urbanization, and rising incomes, provides real estate developers with opportunities for high demand and profitable returns on their investments. Moreover, a steady demand for residential, commercial, and mixed-use properties motivates developers to invest in the city.
Favorable Business Climate, Considerable Gains
Furthermore, the government's efforts to create a business-friendly environment and encourage foreign direct investment have contributed to Lahore's economic growth. Further, with a favorable business climate, developers can expect a steady demand for commercial properties, providing them with considerable gains on their investments.
You can also explore Lahore Smart City for profitable investments in an ideal location.
Cultural Heritage
Lahore has a rich cultural heritage and historical landmarks that make it an attractive tourist spot. Moreover, the city is home to iconic sites such as the Lahore Fort, Badshahi Mosque, and Shalimar Gardens, which draw both domestic and international visitors.
Lahore's tourism potential
Real estate developers recognize the potential of Lahore's tourism industry and its impact on property development. Moreover, they profit from this by making investments in hospitality-related projects, such as luxury hotels and resorts, to handle the rising number of guests.
Heritage Revived: Transforming History into Modern Marvels for Commercial Success
Additionally, the restoration and preservation of historical buildings into commercial spaces or boutique hotels have gained popularity among developers seeking to blend modern amenities with cultural significance.
Conclusion
Lahore's allure for top real estate developers lies in a combination of factors. We have mentioned above the factors that are drawing real estate developers to Lahore. Its strategic location, robust infrastructure, growing population, economic growth, and tourism potential have transformed it into a prime destination for real estate investment. Further, as Lahore continues to evolve and develop, the demand for quality properties will persist, providing developers with lucrative opportunities to contribute to the city's urban landscape. Moreover, by understanding these factors, real estate developers can position themselves to capitalize on Lahore's potential and play a vital role in shaping its future. Hopefully, the blog will be an effective guide on the topic 'Factors that attract top Real Estate Developers in Lahore'.