June 27, 2023
Posted by:

Muhammad Shehzad

Category:

RBS News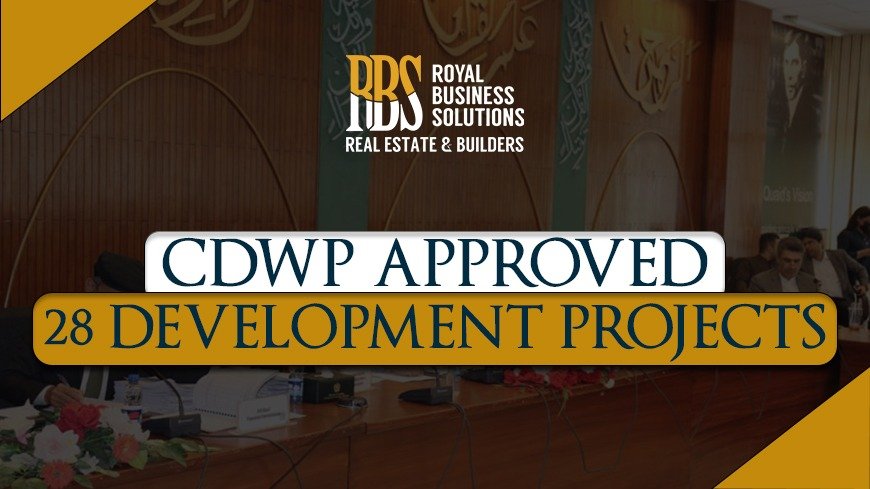 Introduction
The Central Development Working Party (CDWP) recently granted approval to a diverse range of development projects in Pakistan. These projects, valued at a total of PKR 309.14 billion, encompass key sectors like education, infrastructure, healthcare, and sports. The CDWP meeting, presided over by Federal Minister for Planning Development & Special Initiatives Ahsan Iqbal, witnessed the participation of officials from the Planning Ministry, Planning Commission, and various other ministries. Furathermore, a number of initiatives have been forwarded to the Executive Committee of the National Economic Council (ECNEC) for further assessment and endorsement. This article delves into the details of the approved projects and highlights the areas they aim to address.
Development Projects and Sectors by CDWP
Education Sector:

Enhancing educational infrastructure and facilities across the country.
Initiating projects for skill development and vocational training.
Promoting quality education through various interventions.

Infrastructure Development:

Construction and improvement of roads, highways, and transportation networks.
Upgrading existing infrastructure to facilitate smoother travel and logistics.
Enhancing connectivity between different regions and urban centers.

Healthcare Sector:

Establishing new healthcare facilities and improving existing ones.
Enhancing healthcare services and accessibility for communities.
Investing in medical equipment, technology, and healthcare infrastructure.

Sports Development:

Building sports complexes and facilities to promote healthy lifestyles.
Supporting the development of sports talent and providing training opportunities.
Organizing sports events and fostering a culture of sportsmanship.
Read: CDWP approves development projects in multiple sectors
Projects Referred to ECNEC by CDWP
Several projects have been referred to the Executive Committee of the National Economic Council (ECNEC) for further evaluation and approval. These projects aim to address crucial aspects of development and progress in the following areas:
Human Capital Investment:

Promoting investment in human resources, skills development, and capacity building.
Improving healthcare and education facilities for the population.
Encouraging programs that enhance the overall well-being of individuals.

Rural Development:

Implementing initiatives to uplift rural communities and improve their living standards.
Enhancing rural infrastructure, including roads, water supply, and sanitation.
Providing support for agriculture, rural industries, and livelihood opportunities.

Road Construction:

Constructing new roads and highways to improve transportation networks.
Expanding road infrastructure to facilitate trade, commerce, and connectivity.
Enhancing road safety measures and reducing travel time.

Youth Empowerment:

Creating opportunities for the youth through skill development and entrepreneurship programs.
Promoting youth engagement in social, economic, and political spheres.
Providing platforms for young individuals to contribute to national development.
Check out Lahore Smart City for amazing investment opportunities!
Conclusion
The approval of 28 development projects by the CDWP signifies a significant step towards fostering progress and addressing key challenges in Pakistan. The projects cover a wide range of sectors, including education, infrastructure, healthcare, and sports, aiming to improve the overall quality of life for citizens. The projects referred to the ECNEC for further approval are expected to contribute to human capital investment, rural development, road construction, and youth empowerment. Through these initiatives, the government aims to create a sustainable and prosperous future for the nation.
Furthermore, to stay updated on the news about "CDWP Approves 28 Development Projects Worth PKR 309.14 Billion," stay tuned to none other than Royal Business Solutions itself!