June 8, 2023
Posted by:

Muhammad Shehzad

Category:

RBS News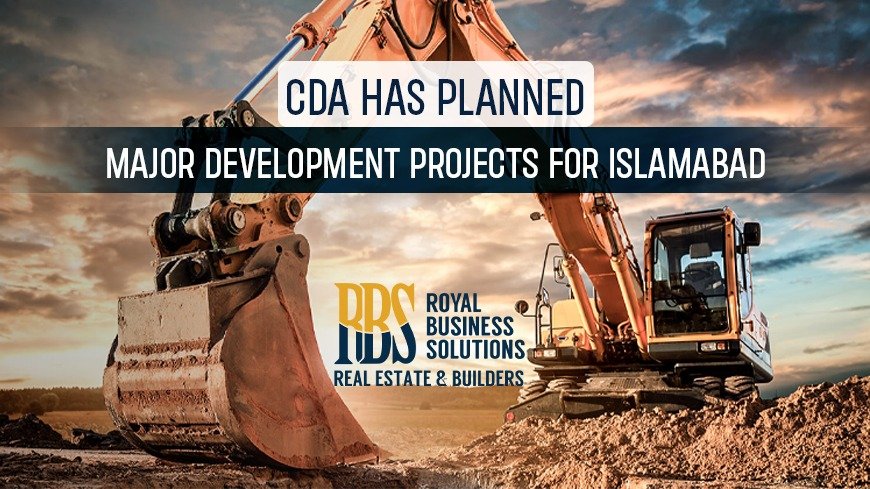 The Capital Development Authority (CDA) plans to undertake major development projects in Islamabad for the forthcoming fiscal year. According to reports published in the main newspaper on June 6.
CDA's Ambitious Plans for Fiscal Year 2023-24
According to the evidence, the CDA has planned numerous new underpasses and flyovers in Islamabad. The funding allocated for these projects amounts to PKR 20 billion. Some of the notable projects include the construction of 11th Avenue, Serena Chowk Underpass, and Shaheen Chowk Overpass. Additionally, the CDA intends to widen Lahtrar Road, Park Road, and Murree Road as part of their development plans.
Read: The Role Of CDAs, RDAs, And LDAs In Pakistani Real Estate
The news source further reports that city managers actively participate in ongoing development projects worth PKR 100 billion. CDA Chairman Noorul Amin Mengal expected the completion of these initiatives within the next two to three months. Mengal also disclosed plans for connecting 11th Avenue to Srinagar Highway and IJP Road, while mentioning the upcoming completion of patchwork on the Islamabad Motorway.
To explore investment opportunities in Islamabad, check out the recently developed Nova City islamabad project.
CDA Efforts to Improve Traffic Management and Connectivity
Mengal disclosed intentions to make the route from Serena Chowk to Kashmir and Murree signal-free in an effort to reduce traffic congestion. Furthermore, the CDA intends to eliminate traffic signals on Margalla Road. The construction of a dual highway across Shaheen Chowk is one of the upcoming projects. Additionally, during FY 2023-24, Park Road and Lahtrar Road will be expanded with extra lanes.
With the deployment of significant funding and the construction of these numerous new underpasses, flyovers in Islamabad, the CDA hopes to strengthen the city's infrastructure.
This will enhance the traffic management system, ensuring smoother transportation and increased connectivity throughout the city.
If you want to stay informed about the latest developments regarding 'CDA has planned major development projects for Islamabad', then make sure to stay connected with Royal Business Solutions, your trusted source for timely updates and valuable insights.