October 11, 2023
Posted by:

Muhammad Afzaal

Category:

RBS News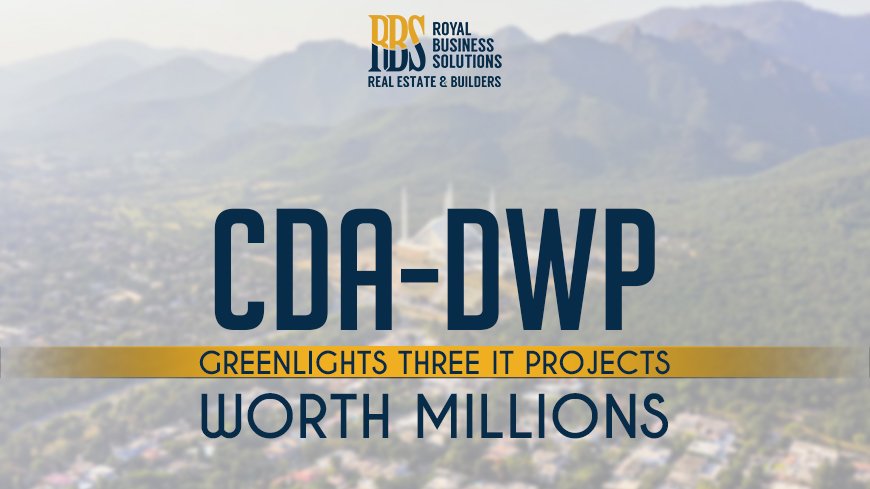 According to information released on October 6, the Capital Development Authority's Development Working Party (CDA-DWP) has given the green light to three information technology (IT) projects amounting to PKR 220 million.
As per informed sources, these projects received approval during a meeting held at the CDA headquarters. It aims to modernize and improve the IT infrastructure and services in the area. The first project, named 'Implementation of a Centrally Managed Wi-Fi System on a Turnkey Basis at CDA Headquarters,'. It is scheduled for completion within 11 months and has a budget allocation of PKR 88.5 million.
Read: CDWP Approves 28 Development Projects Worth PKR 309.14 Billion
This CDA-DWP initiative aims to establish a secure managed Wi-Fi system that will offer communication infrastructure for a range of software applications. However, this new system intended to serve as a backup for the existing 18-year-old wired communication network. It is scheduled for replacement in the second phase.
E-Empowerment at CDA
The second project, 'E-Empowerment at CDA,' has allocated a budget of PKR 99 million and is likely to finish within 24 months. It includes multiple IT interventions, including updating the CDA website, developing a smart app, launching e-payment services, implementing One Window Automation, and introducing other online services. Once implemented, this system expects to significantly reduce public visits to offices. It streamlines service delivery and enhances overall efficiency.
Read: CDA To Auction Residential, Commercial Plots Next Month
The third approved project, titled 'Online Architectural Drawings System & Conversion of Architectural Drawings into Digital Format,' has budgeted at PKR 33 million. This final project also slated for completion within a 24-month timeframe. As part of this endeavor, citizens will have the capability to submit their architectural and structural drawings online. Through real-time monitoring and digitalization, the approval process for building plans and no-objection certificates (NOCs) will streamlined. Moreover, it promises a more efficient and transparent procedure.
Stay tuned with RBS for further details.