September 23, 2023
Posted by:

Muhammad Afzaal

Category:

RBS News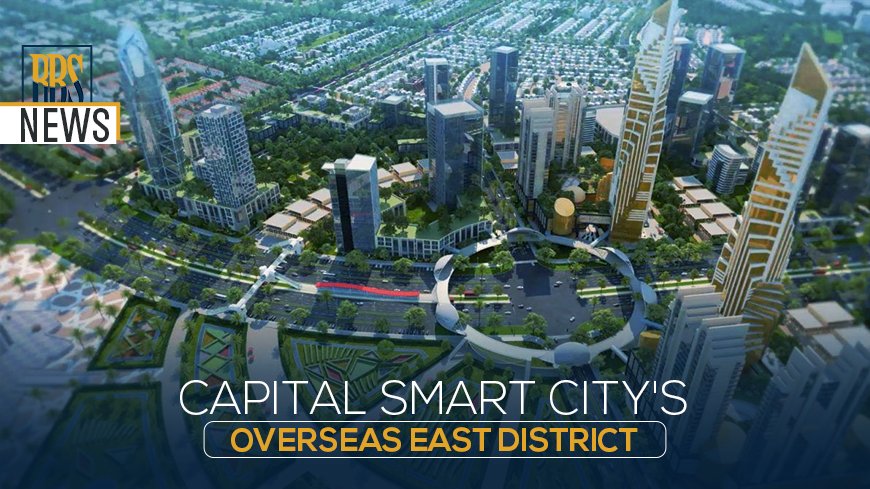 The Capital Smart City's Overseas East District is a top regional attraction for both residents and tourists. Because of its proximity to Financial Square, the region is quite attractive to businesses and the economy. The location guarantees profitable investment and offers luxurious facilities.
Housing Options
The Capital Smart City (CSC) Overseas East District offers a variety of housing options, enabling residents to live comfortably and in peace. The block has Multiple stores, restaurants, and enjoyable outdoor spaces.
Outstanding Investment
The District ensures maximum profit while offering all the comforts of the ideal living. What are you still holding out for? Grab the benefit of this outstanding investment opportunity to move closer to a secure future.
Read: Capital Smart City Islamabad Aviation District
Amenities
Here are some of the amenities of the Overseas East District:
Villas
Mosque
Hospitality
Linear Park
Retail Outlets
Residential Plots
Education Facilities
Harmony Apartments
Food and Beverage Area
One Capital Apartments Projects
Green Initiative
One of the notable features of this new district is the emphasis on eco-friendly and sustainable development. Capital Smart City has integrated modern technologies and green initiatives to minimize the project's environmental impact.
The Overseas East District strives to support a sustainable future through initiatives including waste disposal services and energy-efficient construction.
Read: Education District Capital Smart City
Booming Opportunity
The district promises significant investment prospects in addition to a high standard of living for its citizens. It is expected that the project is going to bring in foreign capital, boosting Pakistan's economy and its reputation in the international real estate market.
Conclusion
In conclusion, the announcement of the Capital Smart City's Overseas East District marks a significant milestone in the real estate industry. As the project takes shape, it promises to redefine contemporary living, leaving a lasting impact on the landscape of Islamabad and setting a benchmark for upcoming developments.
RBS Real Estate and Builders is one of the leading corporations.