September 14, 2023
Posted by:

Muhammad Shehzad

Category:

RBS News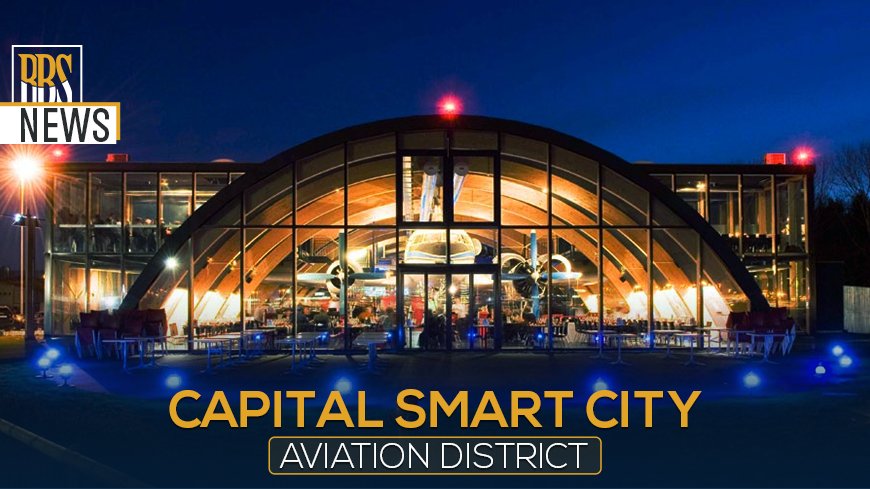 Capital Smart City Islamabad Aviation District is a specific zone to serve the aviation community and aviation enthusiasts. It is one of the most ambitious and advanced housing developments in the country. It aims to give residents a smart and sustainable living environment.
Ideal Location
The Aviation District is ideally located near the Islamabad International Airport. Its convenient accessibility makes it an ideal choice for aviation professionals and enthusiasts who need easy access to the airport.
RDA Approval
Capital Smart City, a housing project that got RDA approval, was created by Habib Rafique Pvt. Ltd. (HRL) and Future Development Holdings (FDHL). The District will be superior to all other aspects of the project and will be unique in society.
Read: Capital Smart City Crystal Lake District
Aviation Theme
This district is designed with an aviation theme, incorporating aviation-related elements and aesthetics into the development's design and landscaping.
Aviation Facilities
The Aviation District is expected to offer specialized facilities and amenities for aviation enthusiasts. This may include private hangars for aircraft storage, maintenance facilities, and other aviation-related services.
Following are some of the services of Aviation District Capital Smart City Islamabad:
Hotel
Mosque
Outlet Mall
Expo Centre
Green Areas
Flight Kitchen
Airline Services
Business District
Technology Park
Recreational Park
Aviation Academy
Aeroplane Restaurant
Read: Capital Smart City Lake View Terraces
Conclusion
Capital Smart City Islamabad's Aviation District represents a promising and innovative development in the heart of Pakistan's capital. With its strategic location, modern infrastructure, and focus on aviation-related facilities, this district offers a unique opportunity for businesses and residents alike. With its vision for sustainable and smart living, the Aviation District has a chance to make a significant contribution to the city's future development and prosperity.
In order to check more relevant news check out RBS Real Estate and Builders.