August 17, 2023
Posted by:

Muhammad Shehzad

Category:

RBS News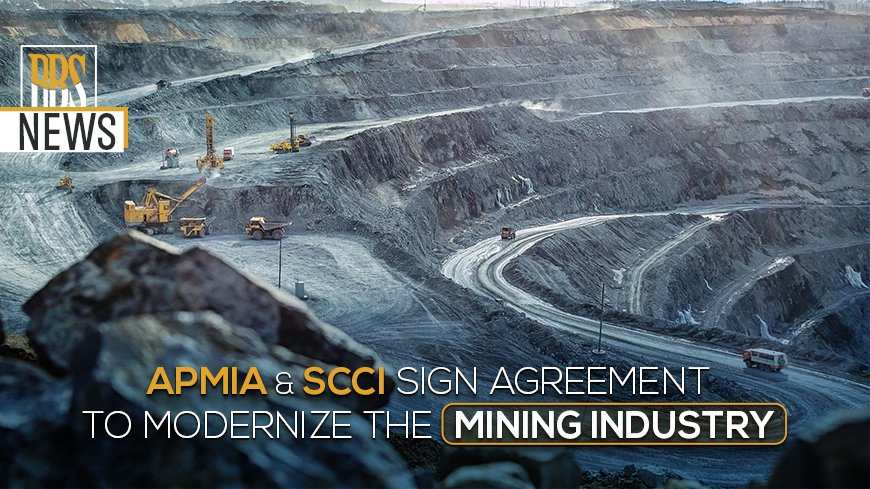 News Declaration
According to news reports, the Sarhad Chamber of Commerce and Industry (SCCI) and the All Pakistan Marble Industries Association (APMIA) signed a
Memorandum of Understanding (MoU)
on Tuesday,
August 8
, to promote the marble mining industry on contemporary lines.
Signed an Agreement
According to reports, the agreement was signed during a meeting between SCCI and APMIA representatives. This MoU was signed by APMIA
Chairman Mohammad Asghar Khan
 and SCCI Acting
President Ijaz Khan Afridi
. Read:
LDA DG To Establish Clear Timelines For Ongoing Projects
APMIA and SCCI Meeting
During the meeting, both parties also urged the government to help advance the marble mining sector in a bid to strengthen the national economy.
Mr. Asghar
opined that the marble sector was playing a pivotal role in the economic development of Pakistan by generating hefty revenue via exports. He highlights that the financial crunch faces by the marble sector prevents the implication of advanced technology in the industry.
APMIA Delegation
The SCCI acting chief assured the APMIA delegates that challenges. It faces the marble industry will resolve amicably get the relevant departments involves.
Mr. Afridi
 also reveals that owing to the lack of awareness, technical equipment, planning, and financial constraints, the full potential of the sizeable marble reserves spanning Khyber Pakhtunkhwa cannot realize. He said that the sector is a significant source of forex in the country. It is also a major creator of employment in the province. Read:
DHA Multan Has Handed Over Possession Of Plots In Sector B-1
Conclusion
In conclusion, the collaboration between APMIA and SCCI marks a turning point for Pakistan's mining sector. These organizations are well-position to bring forward changes that will not only modernize the industry. But also support economic growth and environmental preservation by combining their capabilities.
Moreover, Stakeholders are optimistic that the partnership gains momentum. It will serve as a model for other sectors of the economy, boosting innovation and sustainability.
In a significant step towards the advancement of the mining industry in Pakistan, the All Pakistan Marble Industries Association (APMIA) and the Sarhad Chamber of Commerce and Industry (SCCI) have joined forces to sign a groundbreaking agreement aimed at modernizing the mining sector.