May 29, 2023
Posted by:

Muhammad Shehzad

Category:

RBS News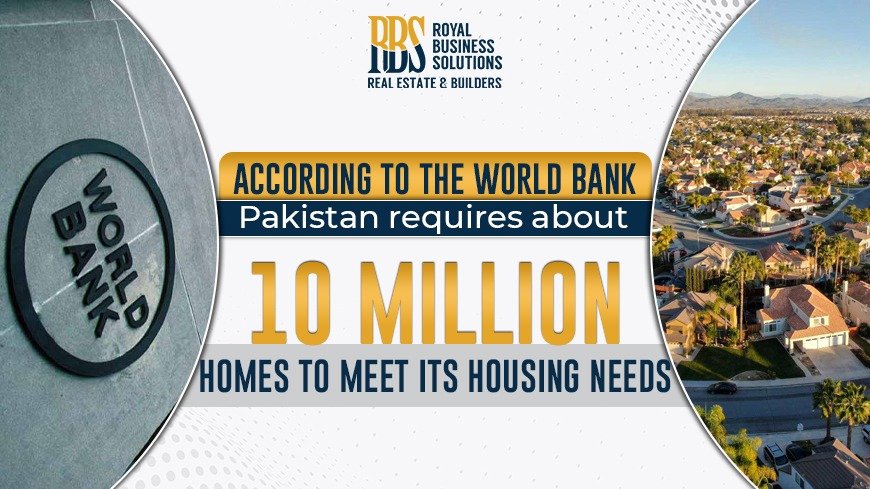 The World Bank (WB) estimates that Pakistan now has a housing deficit of 10 million units, with around half of this shortage occurring in urban areas. The news 'According to the World Bank, Pakistan requires about 10 million homes to meet its housing needs', is worth noticing.
Unveiling the Housing Crisis: Confronting Pakistan's Overcrowded Katchi Abadis
According to a research conducted by World Bank, about 47 percent of households residing in urban areas inhabit overcrowded dwelling units within informal settlements. These informal settlements are commonly known as katchi abadis. Further, these settlements lack proper infrastructure and essential amenities, resulting in substandard living conditions for the residents. The study sheds light on the significant housing challenges faced by a substantial portion of the urban population in Pakistan.
Hawks Melbourne is offering a luxurious lifestyle.
The figures indicate that over 25% of households cannot meet their basic expenses for food and non-housing items. The lowest sector faces the most significant affordability challenges, with 94% experiencing such difficulties.
Moreover, housing is only unaffordable for 44% of households, while the top quintile has the lowest cost of living. With over 60% of households are paying more than 30% of their household income on housing.
The REM approach revealing Pakistan's Housing Affordability
Moreover, the REM approach highlights the necessity for a more precise technique. This approach aims to provide a sophisticated viewpoint by considering various factors that impact affordability in the country's housing industry. Further, by adopting the REM approach, there is possibility of a more detailed and accurate assessment of affordability. It will offer valuable insights into the dynamics of the housing market in Pakistan.
For further updates on 'According to the World Bank, Pakistan requires about 10 million homes to meet its housing needs', keep visiting RBS.