July 5, 2022
Posted by:

Muhammad Shehzad

Category:

Blogs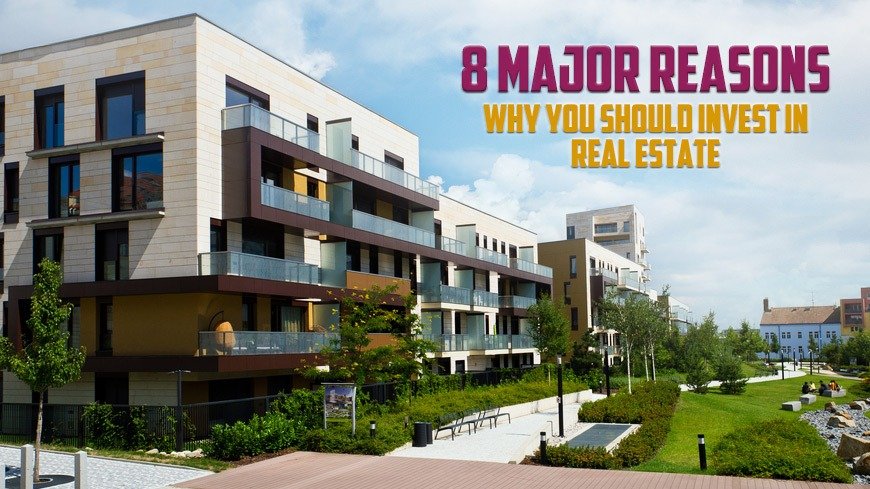 Real estate investment is the most beneficial and profitable business in Pakistan. It is in its highest position with Pakistani living inside and overseas are doing best investment in Pakistan. Furthermore, real estate investments are the motive of many Pakistani due to multiple reasons. These reasons include security, cash flow, safe investment and tax benefits. These are attracting more and more Pakistani's to invest. Additionally, Pakistan Government is also promoting real estate investments. This is also one of the reason which intrigues investors to invest in the top business in Pakistan.
Pakistanis invest around 5.2B$ in real estate industry which is most beneficial business in Pakistan. In fact, 90% of Pakistani millionaire have earned money through real estate investment. It is one of the most reliable method because the chances of failure are few. Moreover, Pakistani property investors are always seeking new opportunities to invest in real estate and get profit from it. Pakistan's real estate industry is filled with lucrative investment opportunities.
8 Major Reasons why you should invest in Real Estate:
            Firstly, real estate is very beneficial for Pakistani property investors as well as other investors living outside of Pakistan. Secondly, a constant and beneficial cash flow is one of the main reasons you should invest in Real Estate. There are multiple other reasons which attracts people to invest, some of them are:
Investment security:
Real estate business in Pakistan is known as one of the most secure investment. The value of property doesn't devalue as it is a growing market. Moreover, the risk factors are very less in real estate business as compare to any other businesses in Pakistan. It provides the investors with the safety and security regarding investment. Furthermore, this is a tangible asset so it doesn't go anywhere and become much more profitable over time. The economy is very uncertain in the present times. However, real estate provide investors with investment certainty. New Metro City Gujjar Khan is one of the very secure investment which are available. Therefore, investors are investing a lot in this opportunity
Taxes break and property security:
One of the main reasons for which property investors should invest in Pakistan is due to tax breaks and deduction. Furthermore, Pakistani Government has decreased the interest rate and introduced new incentives and opportunities for Pakistani property investors. This is useful for the investors to develop and provide multiple great real estate investment opportunities in Pakistan. In the same way, Pakistani living inside and overseas are interested in investing due to the multiple chances of tax breaks and deductions which can be helpful in saving money at tax paying time.
The judicial system of Pakistan made sure that properties are went to their rightful owner. Therefore, Pakistani property laws are very strict. Investors or people get justice in a very short time. The property lawyers are available easily. Furthermore, this makes investment very secure and decreases the chances of any loss. This is also one of the reason you should invest in Real Estate.
Different Type Of Real Estate Investment:
There are different types of property investments available in Pakistan. A new investor should research and know what kind of property investment fit their budget and then plan accordingly. Furthermore, different type of real estate investment include rental properties, commercial properties, holding and selling the property, buying and selling the property files and flipping the houses.
A new investor needs to know all these types and identify where they want to invest and get the maximum profit on investment. Moreover, Most of these options are very secure. In addition, once the investor understand the area of real estate investment in Pakistan they can get a lot of profit with their expertise. Real estate investment needs wise and timely decisions to get maximum return on investment.
Stability in Pakistani real estate business
Stability in the real estate business is one of the reasons which make it more intriguing for Pakistani property investors. On the other hand, the prices of oil and gold are changing everyday but real estate is one of a kind business. There are no sudden changes in real estate. Moreover, there is a gradual and profitable increase in the real estate business which makes it more stable. In this time of economic crisis, you should invest in Pakistani real estate.
Foreign Direct Investment( FDI):
Government of Pakistan has announced multiple excellent incentives and grants for the foreign direct investment. The foreign direct investment (FDI) has increased multiple times since the increase in incentives. Additionally, these incentives include concession in taxes, low interest rates and research in development. In fact, the rights of the foreigners and Pakistani overseas are secured by the law. Multiple investment societies such as Lahore Smart City is present at a very peaceful location which makes it easier for foreigner investors to invest.
Constant Cash Flow:
Cash flow is the total amount of the profit made from the investment after all the instalments and operating expenses. One of the most attractive factor which intrigues the Pakistani property investors is cash flow. Moreover, cash flow keep getting strengthen over time as the installments are completed because that increases the equity. Additionally, investors are always looking forward to increase the cash flow during the times of high inflation. Therefore, investors should invest in real estate of Pakistan.
World Class Infrastructure and Technology:
Infrastructure should always be developing along with the international standards. Additionally, the development of infrastructure also helps the area around it. This development in the infrastructure is also appraised by Government of Pakistan. Moreover, this helps in the social and economic development. Ring road constructions has facilitated the prices of many investment societies. Furthermore, they have also made these societies feasible to reach.
In addition, due to increase in infrastructure demand, new technology have been used for the development. In fact, the standards of development have increased highly due to the usage of international technology. The developers have stopped using the old methods. Therefore, now they use improve ways to develop infrastructure. New Metro City Gujjar Khan is using new technology to improve the infrastructure.
A fixed asset:
In addition, real estate is a fixed asset which remains with the rightful owner. Moreover, they get more valuable and profitable with time. In this critical economy, it is very important to have some fixed assets in your name. This is why you should invest in real estate.
Additionally, Pakistani property laws are very strict regarding real estate. This is one of the reasons Pakistan real estate is the best opportunity. Additionally, this asset doesn't devalue over times and provides a very good return on investment.
Conclusion:
In Conclusion, the real estate industry of Pakistan is trending right now with multiple benefits and profits. It is a very uncertain economy right now where there is no guarantee about any business. However, Real estate is one of those business in Pakistan where government is very interested. Government of Pakistan is providing business owners with incentives and very low taxes which makes them more interested. Finally, all the above mentioned reasons, you should invest in Pakistan real estate.