October 18, 2023
Posted by:

Muhammad Afzaal

Category:

RBS News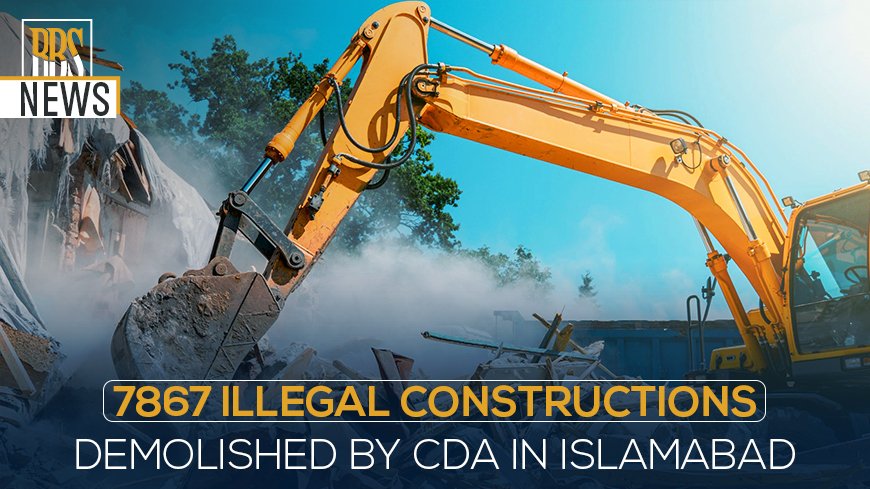 According to the latest details, the Directorate of Enforcement under the Capital Development Authority (CDA) in Islamabad has intensified efforts to combat unauthorized construction projects. Over the past 18 months, the Directorate has demolished about 7,867 illegal structures located in commercial areas, roadsides, green spaces, and walkways.
Furthermore, they have seized approximately 13,243 items related to encroachments. These seized items were later auction off following rigorous actions. Sources report that the CDA has garnered fines amounting to approximately Rs. 5.126 million as penalties from those responsible.
Read: CDA Announces A Major Anti-Encroachment Campaign In Islamabad
The sources also revealed that the Directorate of Enforcement in the Islamabad Capital Territory (ICT) has initiated a total of 1,423 anti-encroachment operations. These operations are a crucial component of a stringent campaign aiming at addressing illegal constructions. They executed continuously and round-the-clock to reclaim public land from encroachers.
Additionally, overseeing this initiative is the Directorate of Municipal Administration, a division under the Municipal Corporation Islamabad (MCI). Emphasizing citizen protection, the sources highlighted specific measures taken, particularly within the Margalla Hills National Park.
Forest guards conduct daily patrols along trails and hiking paths, ensuring the safety of individuals. These security personnel are well-prepared to promptly report any emergencies. Suspicious activities, with their wireless sets connected to the CDA's centralized Environment Wing control center.
Read: CDA To Pay Cash Instead Of BuP For Land Acquired
Moreover, the control room quickly deploys rescue teams in case of medical emergencies or other disasters. The sources also underscored the legal prohibition of installing water pipelines and electricity within the Margalla Hills National Park to ensure the safety of wildlife. Exceptions to this rule are granted solely to specific designated villages.
For more news and updates visit RBS.