October 16, 2023
Posted by:

Muhammad Afzaal

Category:

RBS News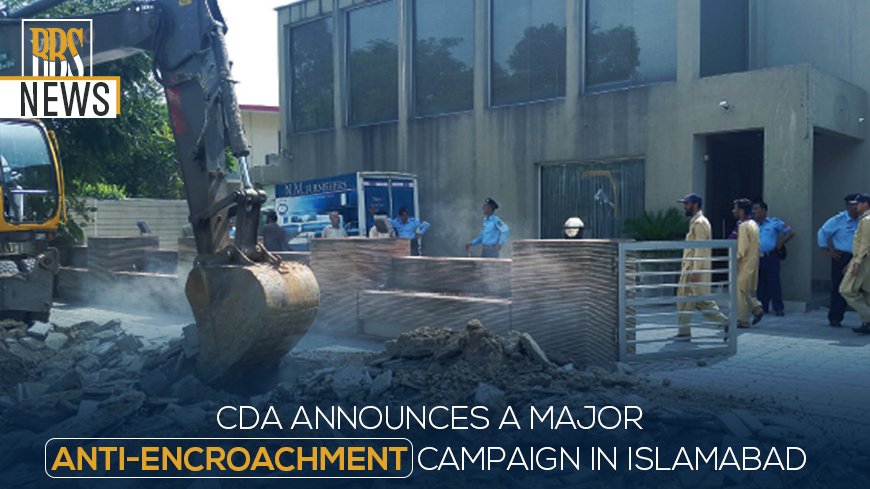 As per an official press release dated October 12 from the Capital Development Authority (CDA), a substantial crackdown on encroachments in the city is set to commence in the near future.
Read: CDA Directed To Expedite Development Work In 4 Sectors
The administration is systematically demolishing unauthorized structures without limitations as a crucial aspect of the anti-encroachment initiative. To accomplish this objective, the CDA's Enforcement Directorate executed a significant operation in Sectors I-12/2 and I-12/3, focusing on illegally constructed facilities, including animal barns.
Collaborating with other departments and utilizing heavy machinery, this effort geared toward removing these encroachments. The operation highlighted that these encroachments were impeding the ongoing development efforts in the sector. To expedite development initiatives, the operation successfully reclaimed approximately 300 kanals of land and allocated it to the sector development authority.
Read: CDA Decides To Digitize Plot Data For The Convenience Of The Public
Furthermore, the operation included the parking lots and streets within Rawal Town. Addressing local parking challenges, street stalls in Sector F-7 Markaz also removed. In addition, several buildings in G T Road Zone II closed due to non-compliance with building regulations.
For more news stay connected with RBS.